Are you looking for tips how to create a really successful link-building campaign? Wanna get your website on top of the search engine rankings and stand out from the competition? You're in the right place. In this article, we will discuss the essential steps of creating an effective and reliable link-building strategy.
We'll cover creating content that attracts links, researching target sites, developing relationships with webmasters, optimizing anchor text, and many other topics related to link building. Keep reading to learn how to launch a successful campaign, earn quality links, and reach your link-building goals.
TL;DR
Link building means building external links from other websites to your website.
Link-building campaigns in 2023 still play an essential role in any website's SEO strategy – improving its credibility both for the readers and Google, SEO visibility, position of key pages in SERPs, and driving referral traffic.
High quality links come from highly relevant websites (to your niche or industry) with high Domain Authority/Rating, and with a high link placement and relevant anchor text. The page where you inserted your link shouldn't have too many outbound links, and the link rel attribute should be ideally "dofollow" (although a natural mix of dofollow and nofollow links is important for a healthy link profile!)
A successful Link-building Campaign consists of several steps:

1) Preparation: 1. Setting your link-building goals and selecting targets, choosing the right websites to reach out to, prospecting for the admins/ content managers on those sites.
2) Outreach: Reaching out to prospects with a specific outreach tactic:

1) broken link building
2) reverse image search
3) unclaimed brand mentions
4) guest posting
5) listicle link inserts etc.
6) joining link building groups and marketing masterminds to swap links

3) Follow up: Following up 4-7 times ensures higher success rates

Monitoring your links and reporting on results is a big part of successful link-building campaigns. Make sure you use tools like BacklinkManager to monitor your links (and get notified if any are broken) and help you manage the relationships with exchange partners, vendors, and clients.
There are various other helpful link-building tools for different JTBDs on the market:Link Building Tools for Finding the right link building opportunities:

Link Building Tools for prospecting (finding emails):

Link Building Tools for Outreach:

Postaga
Respona
Pitchbox
Buzzstream

Link Building Tools for managing partnerships and monitoring results:

BacklinkManager – the first CRM for managing link-building outreach partnerships, vendors and clients + monitor links and get notifications when one goes 404
Linkody – a crawler allowing to monitor backlinks from your link building efforts
What Is Link Building?

Link building is the process of manually adding external links from other websites to a page on your own site. Link-building campaigns are sets of tactics and activities used to acquire qualified and relevant backlinks to increase SEO visibility, boost organic search rankings and drive more traffic to a website.
Google doesn't like link-building done in shady ways. So it's very important to only use legitimate methods when it comes to link building. If Google finds out about any kind of unnatural linking, penalties may be imposed.
Why Is Link Building Important?

Link building is important for your website's Domain Authority, overall SEO visibility, and boosting your position in the SERPs for specific pages.  When executed properly, link building can be a powerful tool for helping a website appear at the top of the search engine results pages (SERPs). Through link-building outreach, you can achieve higher rankings in search engine results, easier navigability and discoverability, improved domain authority and trustworthiness, more leads and customers, increased credibility, and greater visibility for your site.
Search engines like Google give enormous importance to the acquisition of legitimate high quality backlinks. Quality backlinks add legitimacy to a website's authority, while also increasing domain authority and consequently providing a better user experience.
More high-quality backlinks mean you will have more chances to attract potential customers and establish yourself as an industry expert. Link building is one of the few ways to get more organic traffic and bring people to your website without having to pay for clicks through advertising.
What Makes A Good Backlink?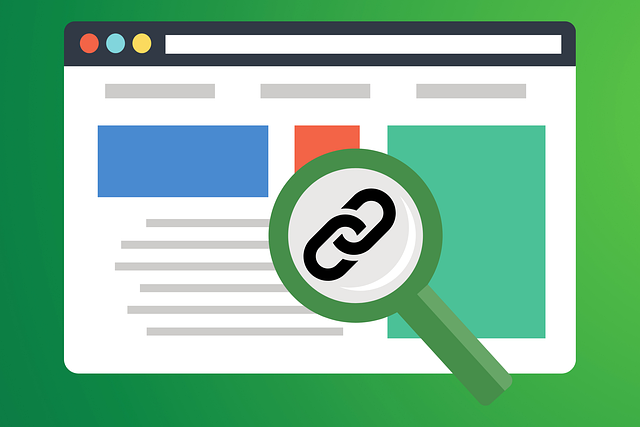 Understanding what makes a good backlink is a critical first step when it comes to building quality backlinks. Domain Relevance, anchor text, linking Domain's Authority, total number of outbound links on that page, and link attributes are all factors to consider.
There are two types of links – organic (earned through various online activities such as blog comments and social media engagement) and manual, where a webmaster reaches out to a website to get a link.
Let's have a look at some of the key characteristics of a high-quality backlink:
Relevance
Perhaps the most important factor in distinguishing a good links from a bad one is relevance. For links from other websites to offer any value to your own site, they must come from websites from related industries/niches.
For example, if you're an online retailer selling shoes, and another website posts a link pointing to your website within an article discussing the best sneakers trends – this links adds context to the article and offers the readers added value when picked up by search engines.
If a link to a website selling gadgets suddenly appears in an article discussing tourist spots in Barcelona, this could lead to confusion and dilute website's overall link profile as search engines might not understand the new link placement.
Anchor Text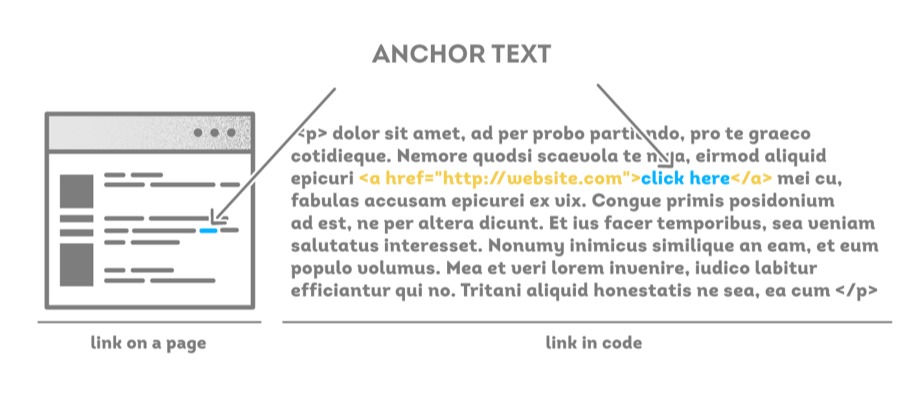 Anchor texts play a major role in passing along voting credit to a website and functioning as endorsements for the contents. Anchor texts are clickable words that direct the visitors and search engine bots to the website to which the link is pointing.
Good anchor text includes relevant keywords and has a descriptive quality that informs the reader what the linked page is about, whereas bad anchor text does not offer clear context and fails to provide value to the readers.
There are several types of anchor texts, such as exact match, partial match and generic, that are used for different purposes. Exact match and partial match capture more attention and better inform readers about the linked page, while generic anchors provide valuable context while avoiding keyword stuffing.
How search engines treat anchor texts is based on several factors, such as the exact match anchor capturing attention, partial match anchor providing extra information, or generic anchor providing valuable context while avoiding keyword stuffing.
The approach you decide to take with anchor texts depends highly on the type of link you are trying to build. For example, if you're reaching out to request guest posts, exact-match anchors often work best because they hold more weight with search engines as they suggest an endorsement of the content linked.
Linking Domain's Authority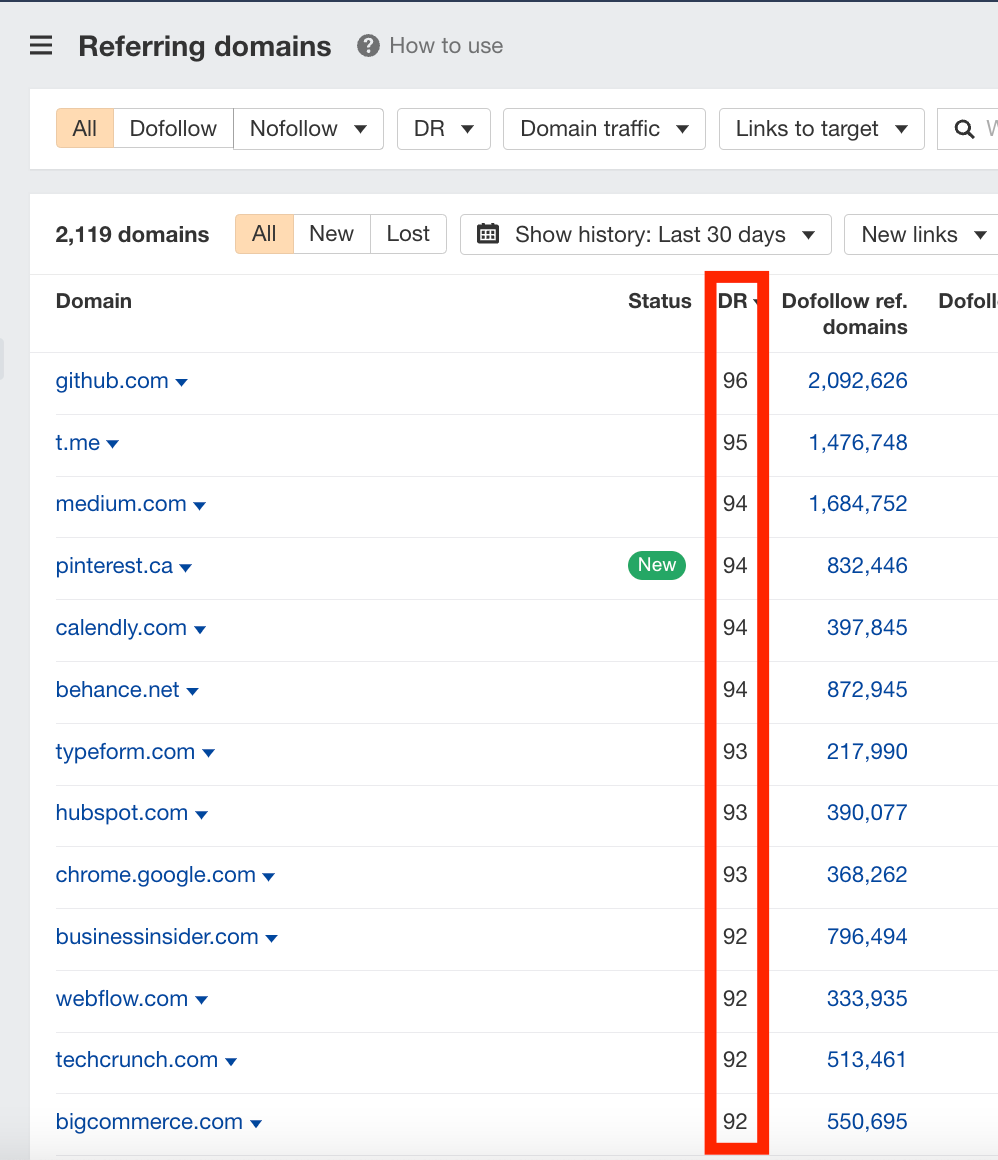 Not all links were created equal – and the perceived "reputation" of the domain which is linking to your website is key for the "strength" of the backlink. Google measures the strength of a page mostly based on the number and quality of links it receives.
There are several different metrics that you can use to estimate the domain authority (developed by the different SEO tools) and thus measure the strength of a link coming from it:
DA – Domain Authority/Page Authority (by Moz)
DR – Domain Rating (by Ahrefs)
Trust Score (by Semrush)
Domain influence (by Cocolyze)
Total Number of Links from the Page – the Inbound to Outbound link ratio
The total number of outbound links on the page where you're trying to insert your link itself can add or detract value to the link you're trying to acquire. Pages with fewer outgoing links per page increase the PageRank value of each link on the page.
Keep in mind, though, that search engines consider link placement when evaluating the value of a link. That means that if there's already a substantial number of outgoing links from the page, the added link might not bring much value. Websites with fewer outgoing links are a better target for link-building campaigns.
Link Attributes – Dofollow vs Nofollow links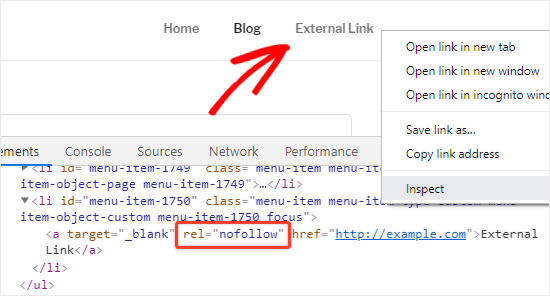 Link attributes are HTML code values that help search engines understand the meaning, relevance and variety of links on a page. Rel, dofollow and nofollow are the most common link attributes, with UGC and sponsored being the less popular ones. Utilizing different types of link attributes depending on the situation gives you greater control over the link profile of your own website.
Though nofollow links don't pass voting rights, they protect against penalties associated with black hat link building tactics and attract potential referral traffic from users who read the anchor text, navigate to the page and subsequently visit your website. Search engines also analyze the text-anchor, content and position of the link on the page. When building campaigns, carefully considering these criteria will maximize the impact of acquired backlinks and help boost website rankings.
In sum, recognizing and properly utilizing the qualitative criteria to consider when selecting backlinks, such as domain authority, relevance, anchor text, type of link rel attribute, and even link placement and the number of inbound links vs outbound links on the page , are key elements to success in any link building campaign. Let's see how to combine all these factors to build an effective link-building strategy!
Step-by-Step Guide to Creating a Link-Building Campaign
Creating a link-building campaign requires research, creativity, and networking. It is important to take some time to research competitors' backlink strategies, identify target websites and create content for outreach.
Setting goals prior to beginning any link building campaign is essential as it will help structure the entire process. Assets should also be chosen carefully, as they are what will help generate more links. Let's see how you can build a successful link building campaign using the tactics below- step by step.
STEP1: Prepare for your Link Building Campaigns by Setting Goals, Choosing link targets, and Creating Linkable Assets 
Set your Link Building Goals
Setting goals is an important thing to do when beginning any link building campaign. Doing this ensures that there is a focus on a certain set of desired results. When defining goals, there are several metrics to consider, such as the number of links, quality of links, link authority, and anchor text used.
Typically, you start from a few important URLs that e.g. are important for conversions as your link building targets – since you want to bump them up in SEPS: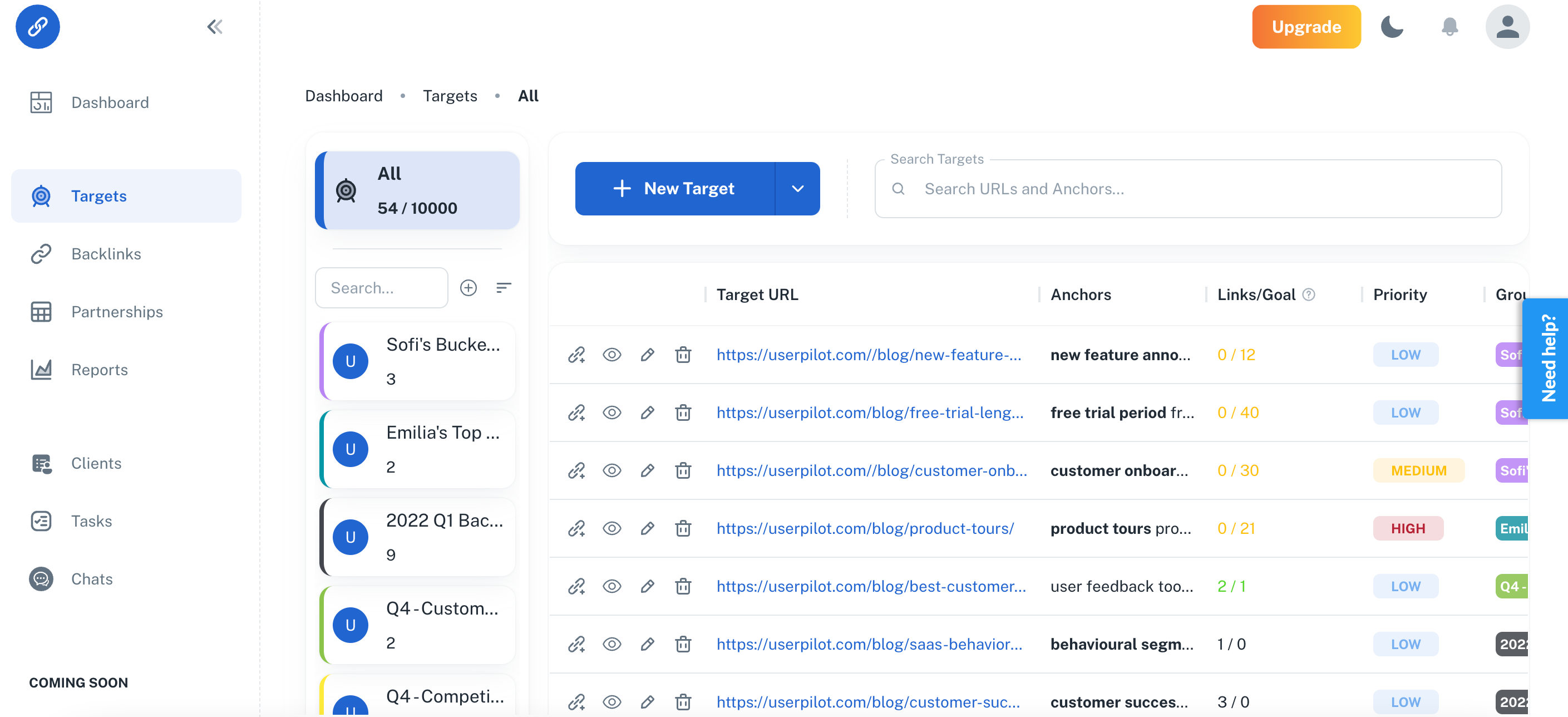 👉 Instead of using Google sheets for your link building targets, use Backlink Manager – it allows you to create folders of targets for different campaign, set the goal for each target, and share it with link building partners. And it's FREE up to 250 links!
Additionally, having a website ready for building links, before carrying out a link building campaign can be extremely beneficial. When setting KPIs, reasonable expectations should be taken into account including scope of the project and achievable targets.
Tracking links are important for successful link campaigns, as they are a good way to measure progress.
Choose Link Targets
Relevance is one of the crucial aspects of choosing link targets. To assess a website for relevancy, factors such as topic, content and target audience should all be taken into account. Anchor text is another very important factor that should never be overlooked. Good anchor texts should be relevant to the content to which they are linked. Domain authorityinfluence should also not be forgotten. Finally, the total amount of outbound links from a page should be taken into account when determining the value of a link. All four attributes – relevance, anchor text, domain influence, and total number of inbound links – are necessary when placing a link in an article.
Create Linkable Assets
An important aspect of a link building campaign is the creation of content and visual assets that would naturally attract links. Highly informative, original or entertaining content such as original research reports, guides, quotes, statistics, infographics or memes are valuable "linkable assets" that you can use as part of your campaign.
STEP 2: Link Building Outreach
Outreach is an essential step in a link building campaign and helps establish relationships between partners that contribute to mutual benefit. Depending on the website and situation, an email outreach campaign can be used to reach the end goal of acquiring backlinks. It is very important to personalize emails, understand the needs of the recipient, and provide a clear value proposition for why the recipient should link to the original source. Automated tools can simplify the process, but manual approaches such as guest posts, blog comments, and forums can often be much more effective.
Knowing how to write a subject line, lines and body copy that captivates attention is also key. Additionally, Ahrefs' Content Explorer can be used to find unlinked mentions and Prowly News Alerts can also be utilized for searching images. Manual link building also requires research, as analytics should be checked to make sure the post is doing well or not.
Building Outreach Prospecting Lists

Once you have identified which websites you want to reach out to – find the email addresses of their admins/content managers using prospecting plugins like Hunter, Snow.io, Apollo or Zoominfo.
Outreach Tactics and Ideas
To make your outreach successful, you can't simply reach out asking for a backlink. There are several tactics you can use to land a juicy link through your outreach though – from guest posting, listicle inserts, through broken links and unlinked brand mentions – pick the ones with the lowest "effort score" for your link building campaigns first:
Guest Posting
Guest posting is an effective link building strategy which has remained relevant over the years. It's essentially about writing blog posts and placing them on external sites. Ultimately, guest posting helps to spread awareness of a company's product or services, while providing value to the recipient's website.
To increase your success rate, make sure the external websites you target are accepting guest posts. Also – your chances of guest post being accepted by a website will go up if you mention prominent influencers in your piece.
In order to find the right websites to write for and the right influencers to mention, use social media networks like Twitter and LinkedIn, check which influencers are featured in your competitors' backlinks column, or check competitor's guest post section.
Listicle Posts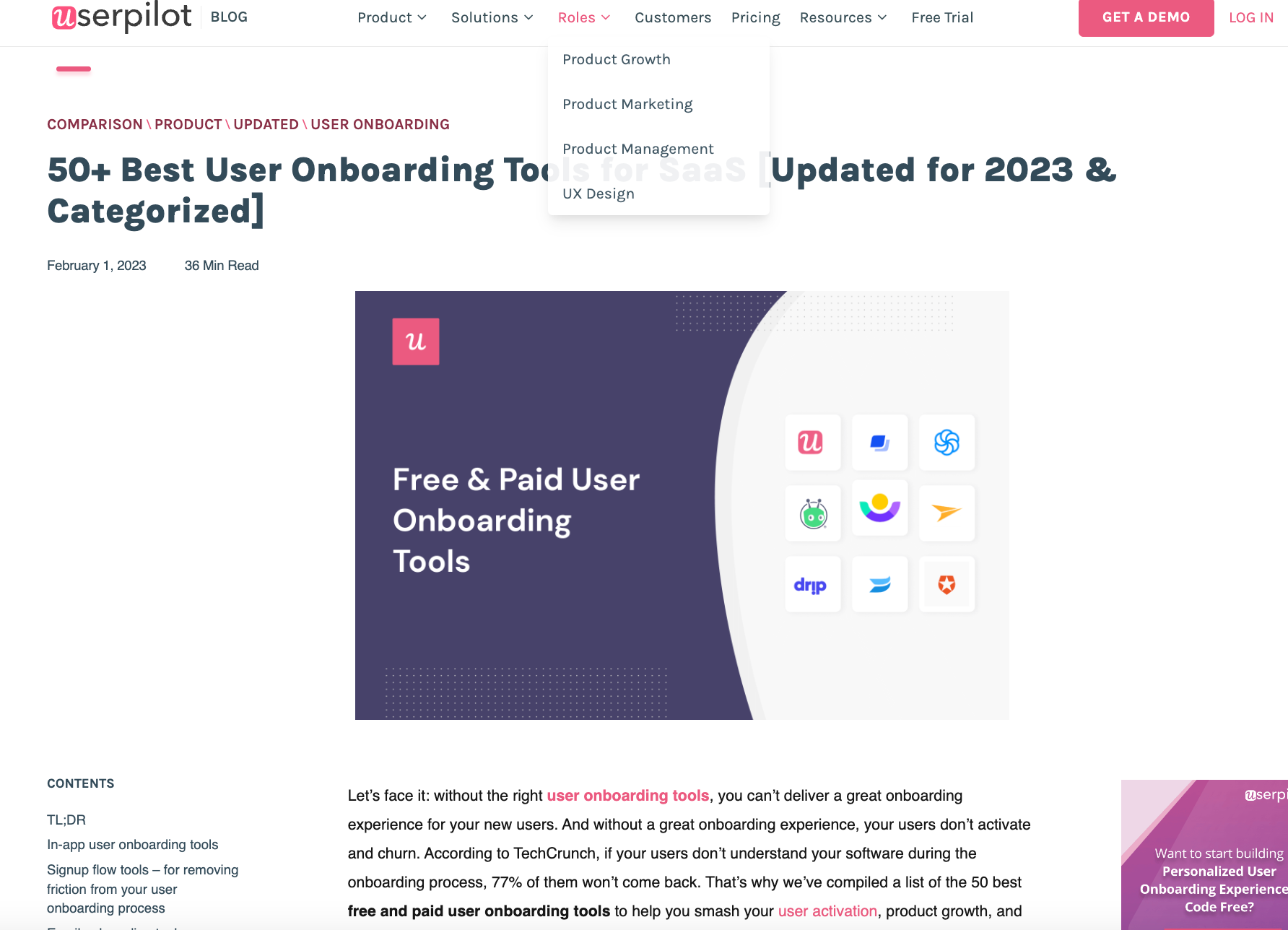 Listicle posts, or articles composed of lists of e.g. best tools, are helpful in creating backlinks, as these posts usually rank highly on Google, and it's easy to justify an additional tool link placement there.
To successfully pitch adding your product to an existing listicle, you can:
Unlinked Brand Mentions
Unlinked mentions occur on various websites, like magazines, news sites, and online databases. One way to tap into this source is to search for these unlinked mentions through a content explorer, like Ahrefs' content explorer. Through this tool, users can quickly search for mentions of your brand and then reach out to those websites, requesting them to link back to your content.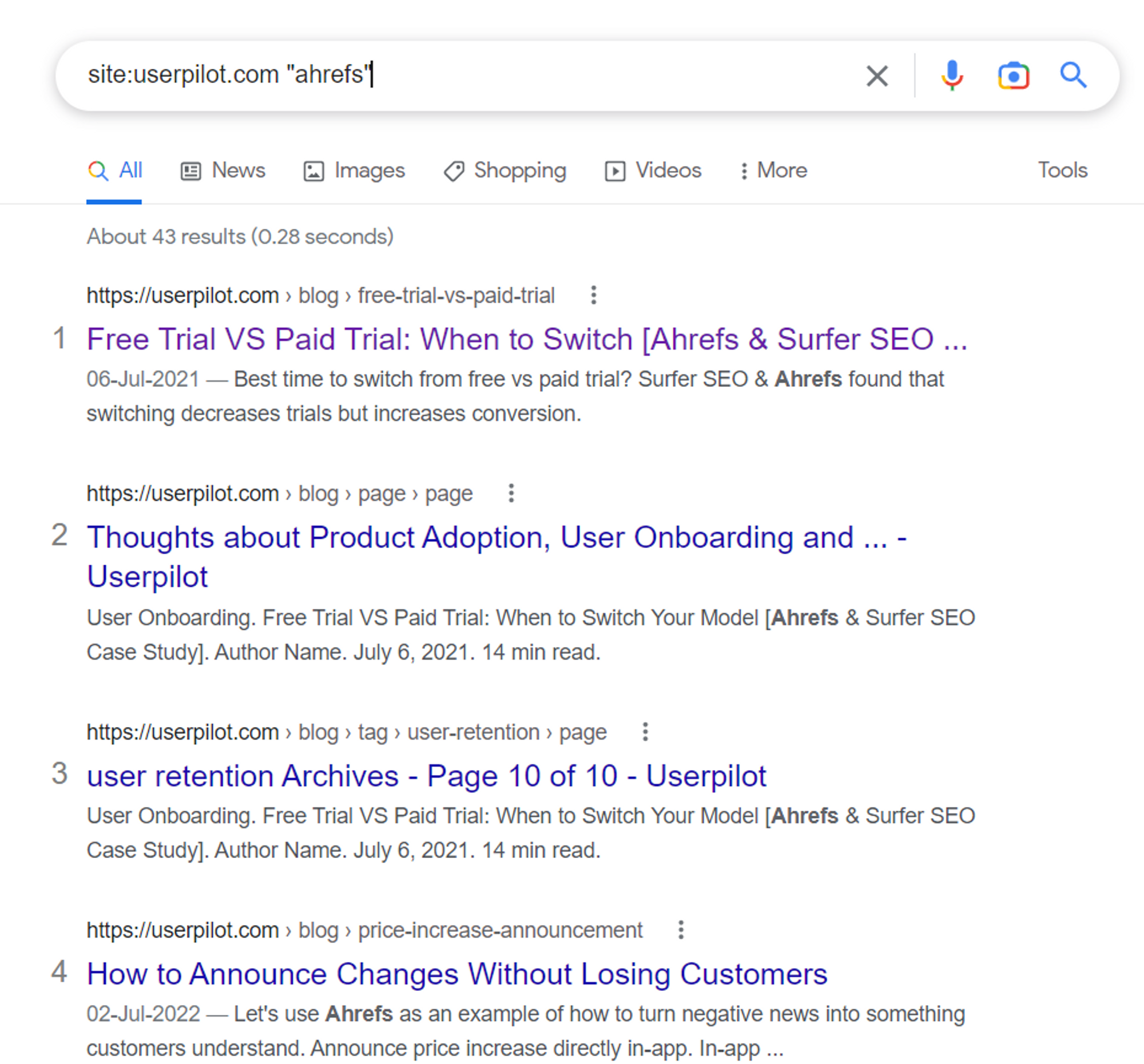 When reaching out, be sure to thank the recipient for the unlinked mention, compliment them on the quality of their content, and explain how your content is heavily related to their blog post here. Moreover, include a short presentation of yourself and suggest they view some of your work (now, linked!) so they can decide whether it's worth linking to. Then provide them with a URL link at relevant points of the post, such as photos.
As you can see, you can use Google's site search operator to search for mentions of a brand on a specific website.
Searching for:
site:www.example.com "Brand XYZ"
…will return results including mentions of Brand XYZ on the website example.com.
Apart from doing this manually, various other tools – such as SEMRush content gap analysis tool – can be used for this purpose.
Reverse Image Search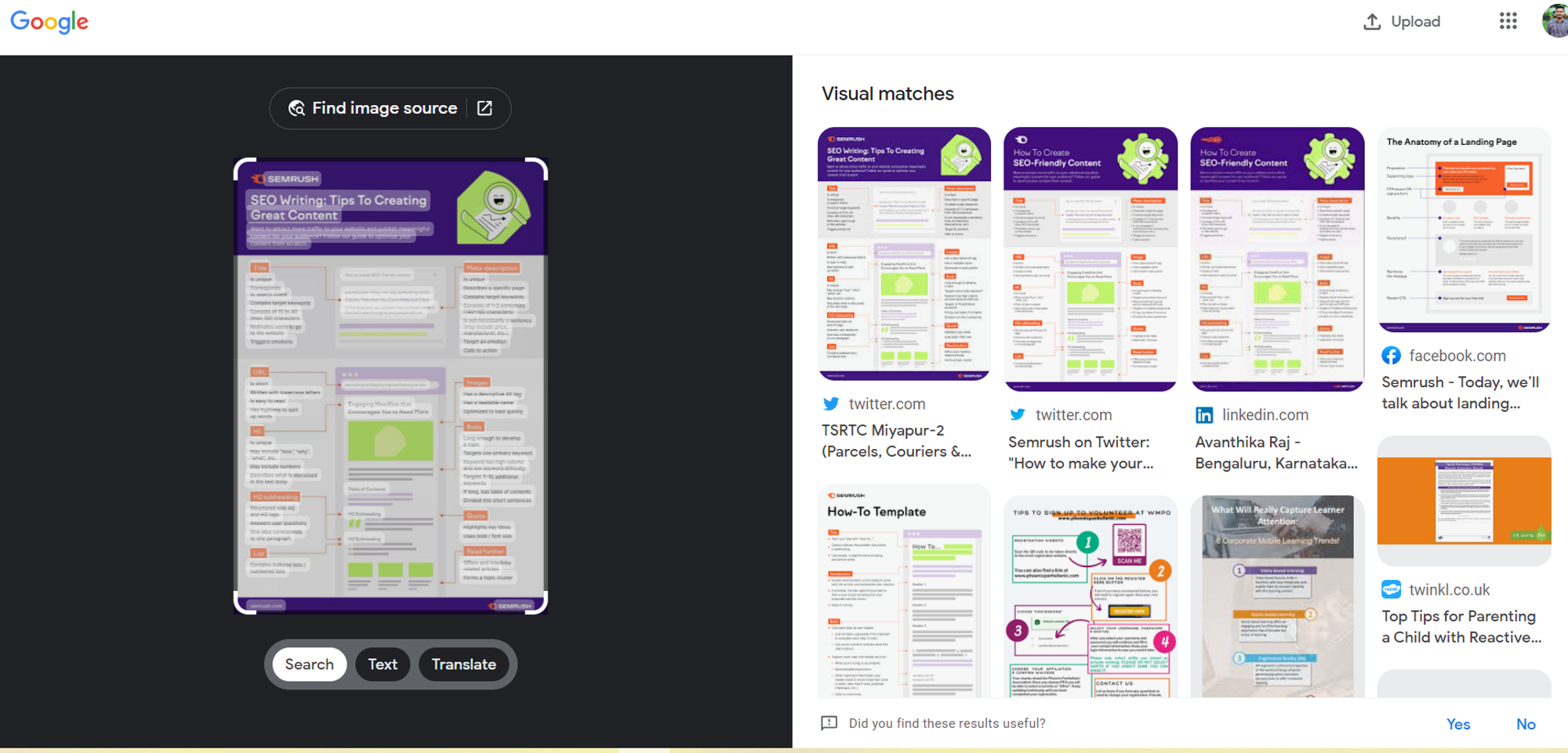 Reverse image searching is a tactic that will help you track down websites that are using your visuals (e.g. infographics, screenshots) without credit and help you gain backlinks from them.
Businesses that communicate important concepts, data, and ideas through visuals (such as infographics, research data presentation charts, and figures) can benefit from reverse image search.
It can help you track down websites that use your visuals and gain backlinks from them.
You just upload the image to the search engine and watch the results appear!
The easiest way to find out which websites use your visuals is to use Google's image search. You can simply drag and drop an image into the search bar and it will give you a list of all the websites that use it.
To find out if they are linking back to you, you'll need to do some manual keyword research first. If they aren't, you can contact the website owners and ask them to link back to you for the asset they are using. Getting credit for your work will also help improve your search engine ranking.
Broken Link Building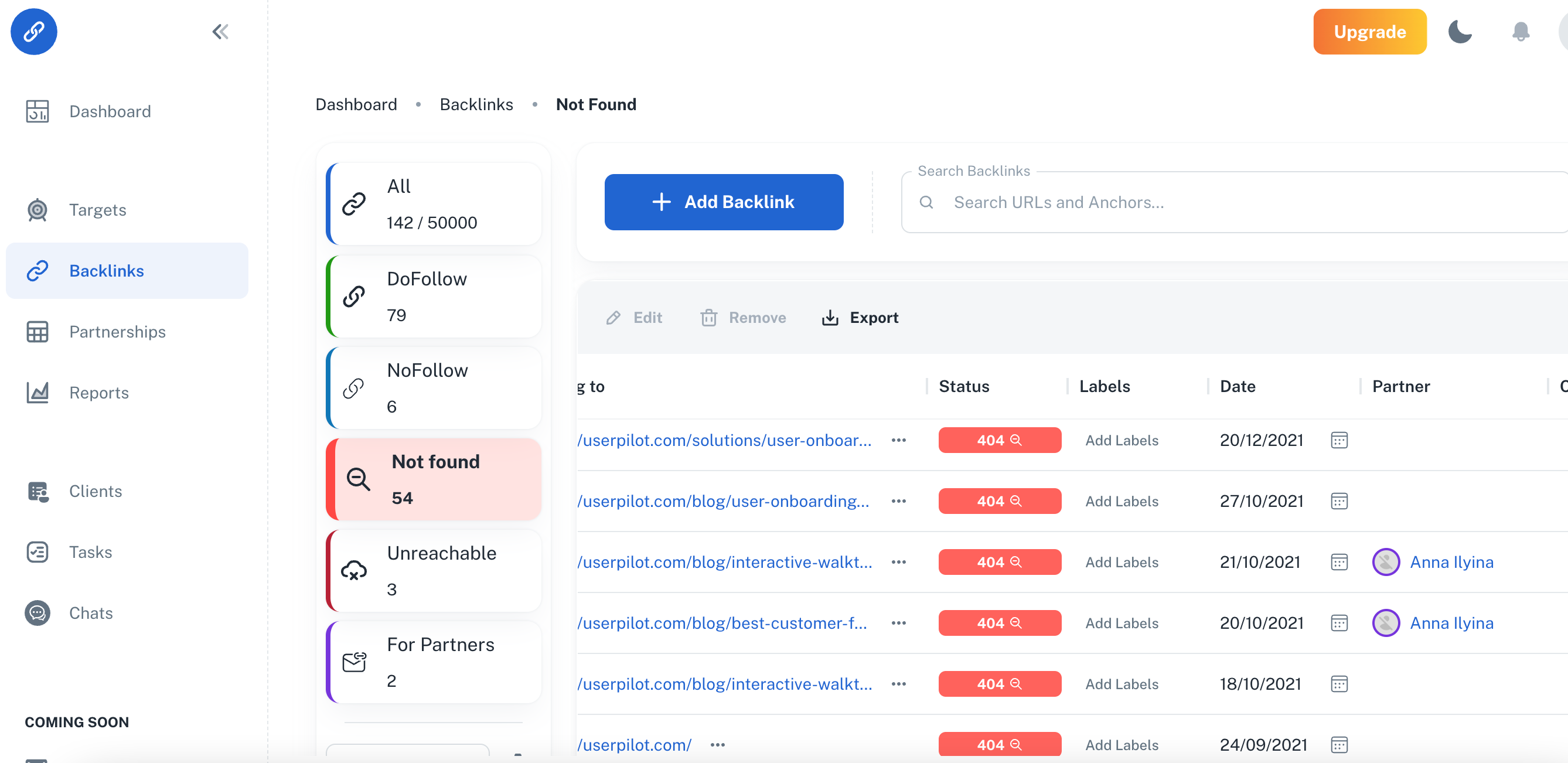 Broken link building is a process of finding the broken pages and external links on other websites in the same niche and replacing them with updated content or redirection to your own website. To begin a broken link building campaign, the first step is to develop a list of target keywords and websites in your niche. Then use a tool like Semrush's Backlink Analytics Tool to quickly identify broken pages and links on competitor's sites.
You can also use BacklinkManager to easily track the websites with broken down links pointing to your content.
Once you have identified the prospects to reach out to, prepare an outreach email explaining why the component suggested by you serves as a better resource than the one linked. Don't forget to include a value proposition, explaining why the website should take the time to update the link.
Prospecting for broken links can be a great way to acquire links. Specifically, you're looking for 404 errors—pages where the original content has been removed or moved to another location.
Finding a few of these errors on other people's sites can give you an opportunity to create a new page on your site providing similar content, then reach out to the owners of those other sites and ask them to replace the broken link with a link to your page.
Join Marketing Masterminds
Joining marketing masterminds can be extremely useful for setting up link exchanges, getting inspired, and even finding customers. For example, the Newfound Marketing Masterminds Facebook group gives members access to a powerful network of professionals and experts. This can be a great asset and increase the chances of success.
Posting relevant questions and offering helpful advice to the group can help build links and connections with like-minded people. However, it is important to not spam content or push for sales. Participating in the group can be beneficial in terms of connecting with people who can offer insight and valuable advice about other link building opportunities and trends.
Join Link Building Groups and Communities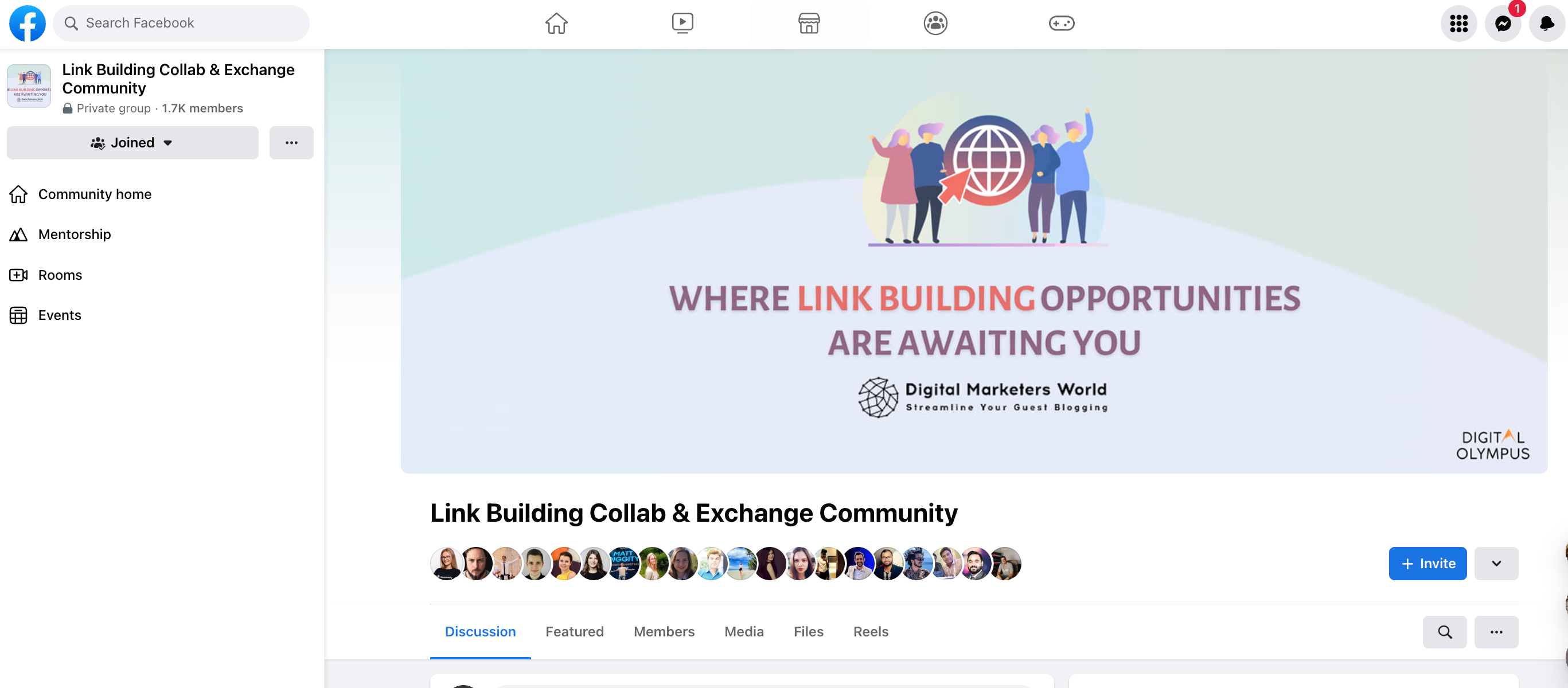 Similarly, Link building groups and communities are another great way to meet other link builders, potentially gain productive working relationships. Joining such a link building community can help you get more dofollow links faster and eliminate low quality backlinks.
Popular groups and organizations specifically focused on link building include Link Building HQ by uSERP, The Link Builder Club and The Link Exchange.
Use Infographics as Link Bait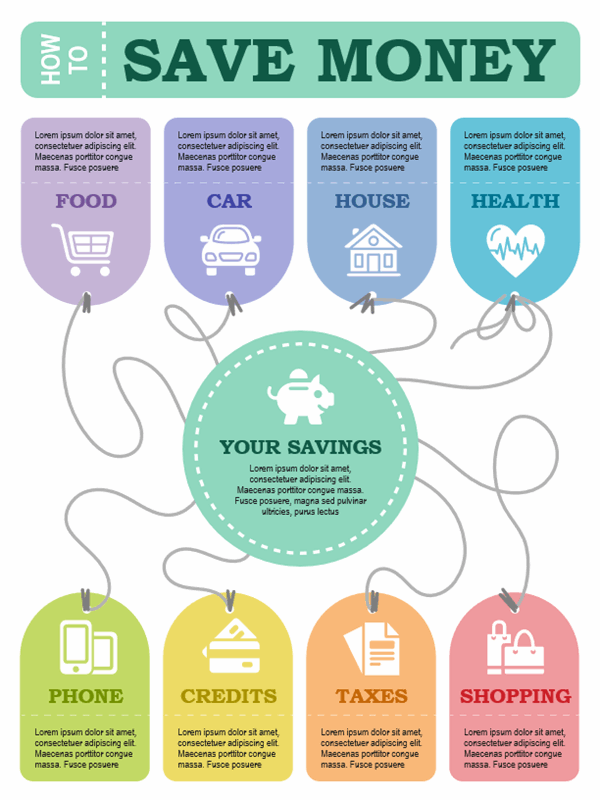 Using infographics as link bait can be a powerful tool during a link building campaign to capture the attention of curious readers and gain useful backlinks. Infographics showcasing original research results and stats are more likely to be accepted by the target website.
It's also important to craft visuals that stand out from other graphics, properly optimize title tags and image alt texts, and provide unique insights about the topic within the infographic.
Mention Influencers in Your Post
Another valuable link-building strategy is mentioning influencers in your posts. This can help with link opportunities as it's free marketing for both parties involved.
STEP 3: Follow Up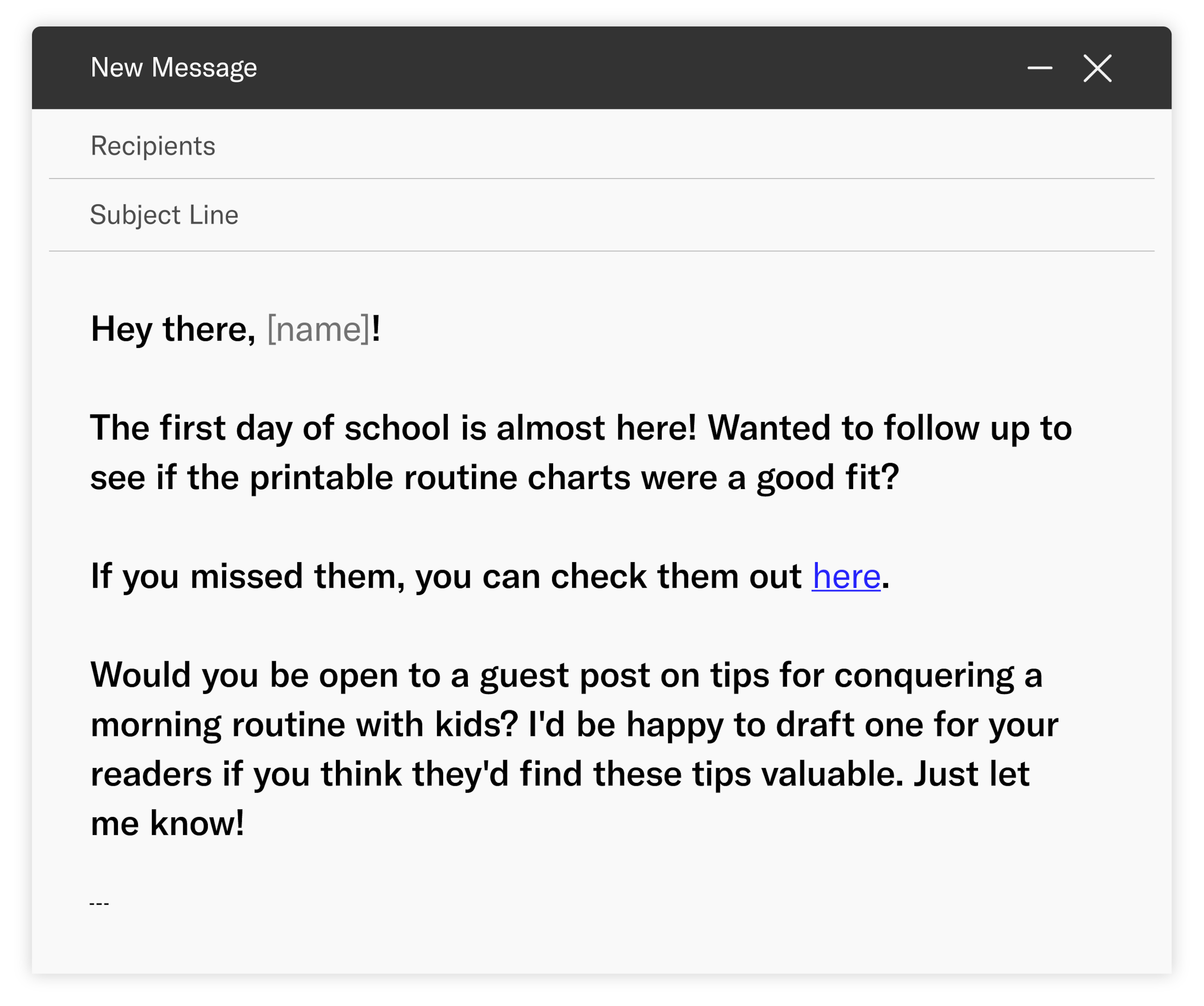 Follow up messages should always be sent after the initial outreach and emails should be tailored to the type of link request. Typically, content marketers and website admins are very busy, so you should expect to follow up a few times before getting a positive response. Using outreach tools such as Pitchbox, Respona or Postaga can help you streamline the process of following up by scheduling the "bumps" and pausing the campaign automatically once your prospect rsponsde.
STEP 4: Meaure results
Finally, measuring success is key when it comes time evaluating the effectiveness of a link building campaign – tracking performance before during and after the process will give insight into whether changes need made in order optimize future campaigns even further!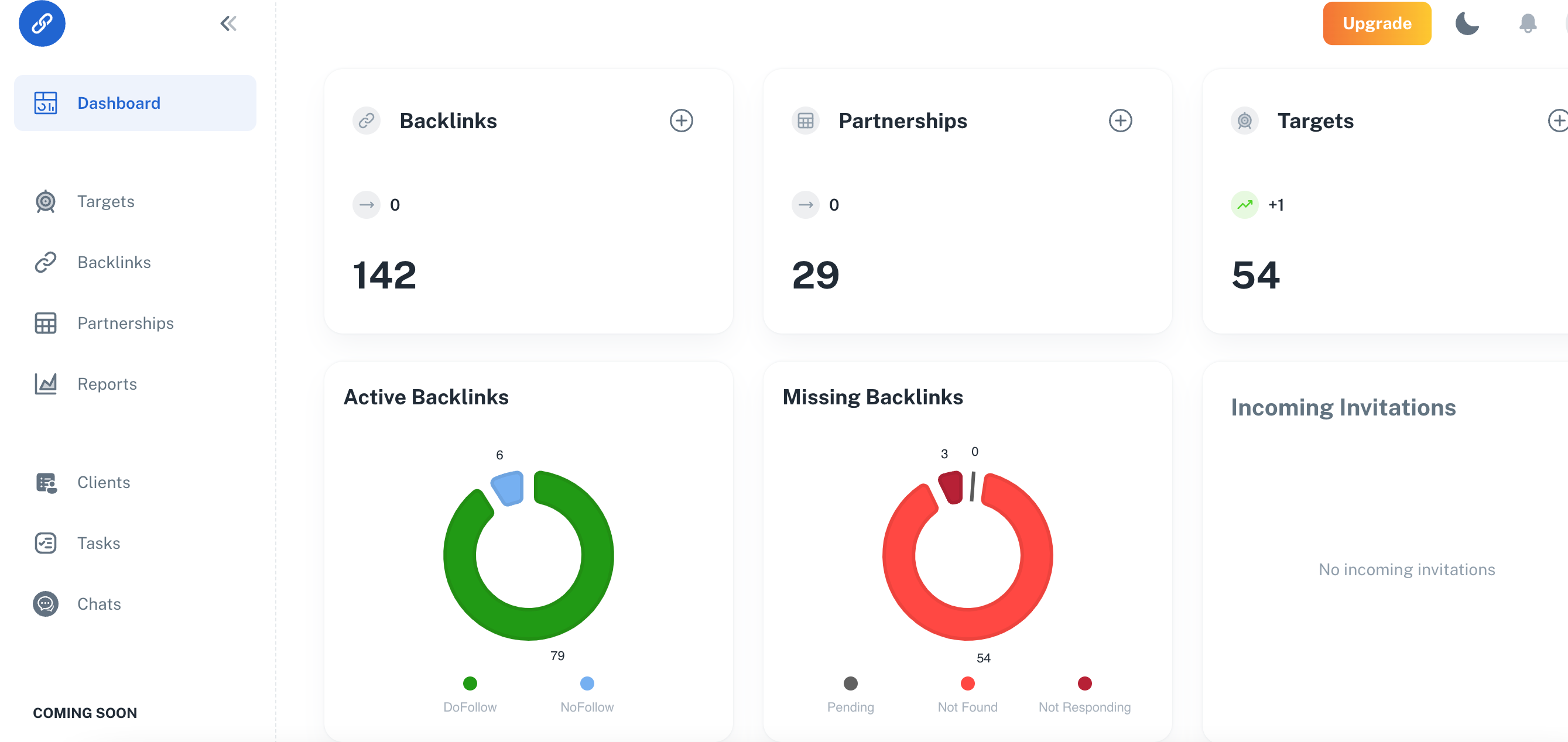 👉 you can easily monitor your progress and report on the links you've built in Backlink Manager (free up to 250 links!)
Metrics such as organic traffic growth rate (OTGR), click through rate (CTR) , bounce rate (BR), average session duration (ASD) etc., should all be monitored closely throughout the entire process in order ensure maximum ROI from any given effort put forth by marketers involved in this type of activity.
Link Building Tools to help you with Link Building Campaigns
Link-building tools can help you streamline the process of building links by helping you find the right linking opportunities and prospects, do the guest post outreach, edit your guest post, manage your link-building partnerships, and monitor your results. Here are some helpful link building tools by different Jobs-to-Be-Done:
Link Building Tools for Finding the right link building opportunities

These SEO tools help you e.g. look up the list of domains linking back to your competitors, find broken links to your website, find unclaimed brand mentions or check the domain rating of the sites you want to reach out to:
Link Building Tools for prospecting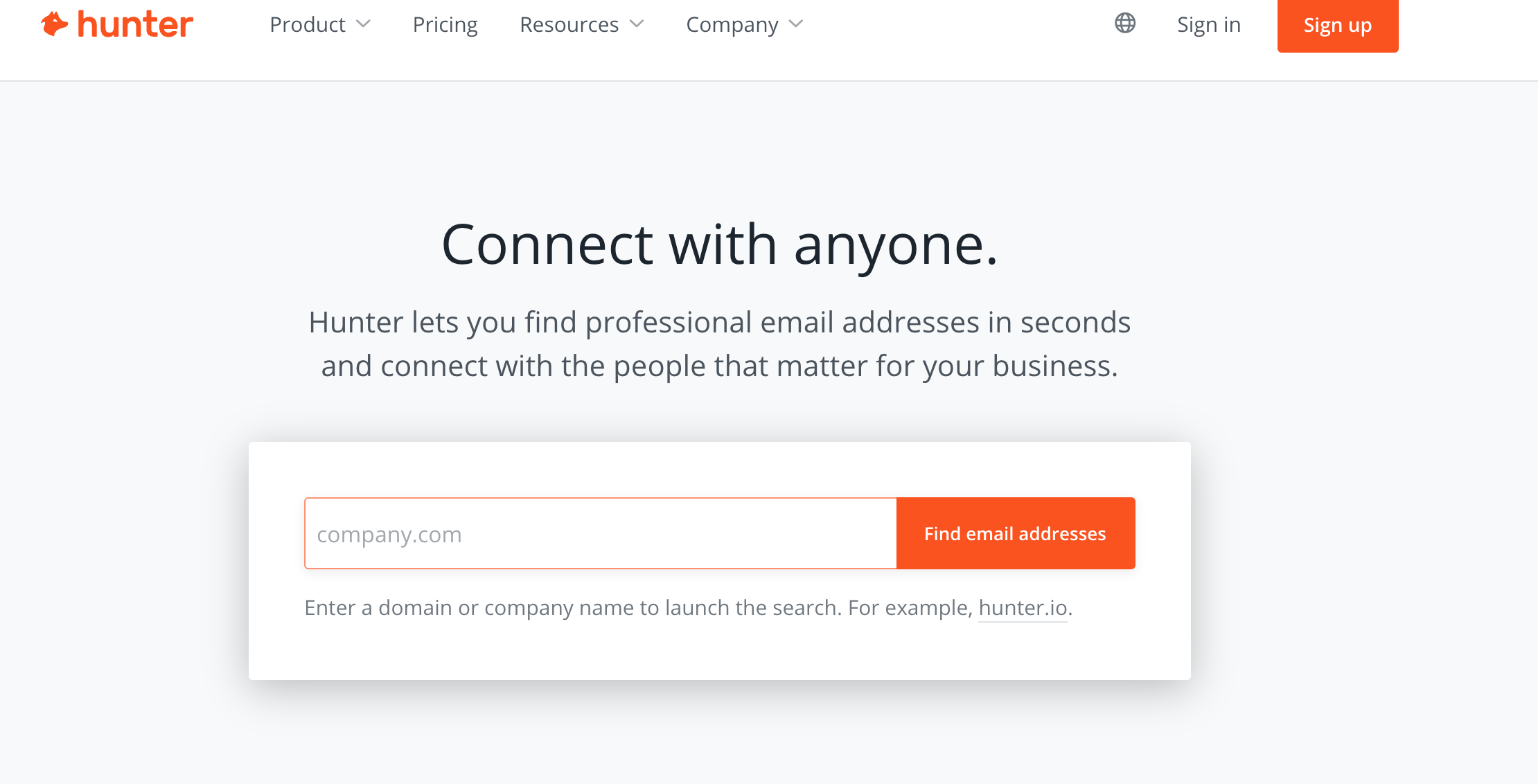 To find the emails of the admins content managers of the websites you want to reach out to, use the following tools (most of them have handy Chrome extensions that will help you find the email addresses directly on the pages you're browsing):
Hunter.io
Snow.io
Apollo.io
Link Building Tools for Outreach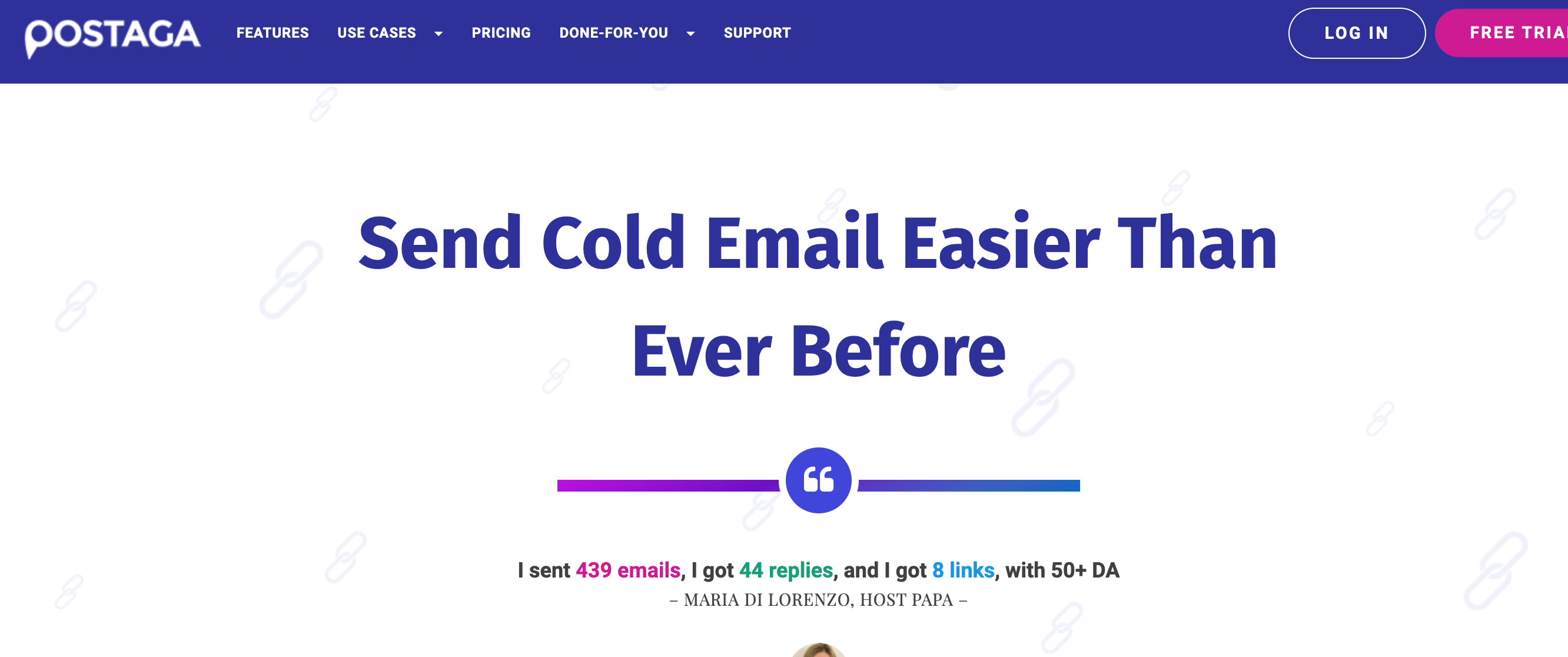 These days, there are plenty of outreach tools that have been designed especially for link building outreach. The most popular ones include:
Postaga
Respona
Pitchbox
Buzzstream
Link Building Tools for managing partnerships and monitoring results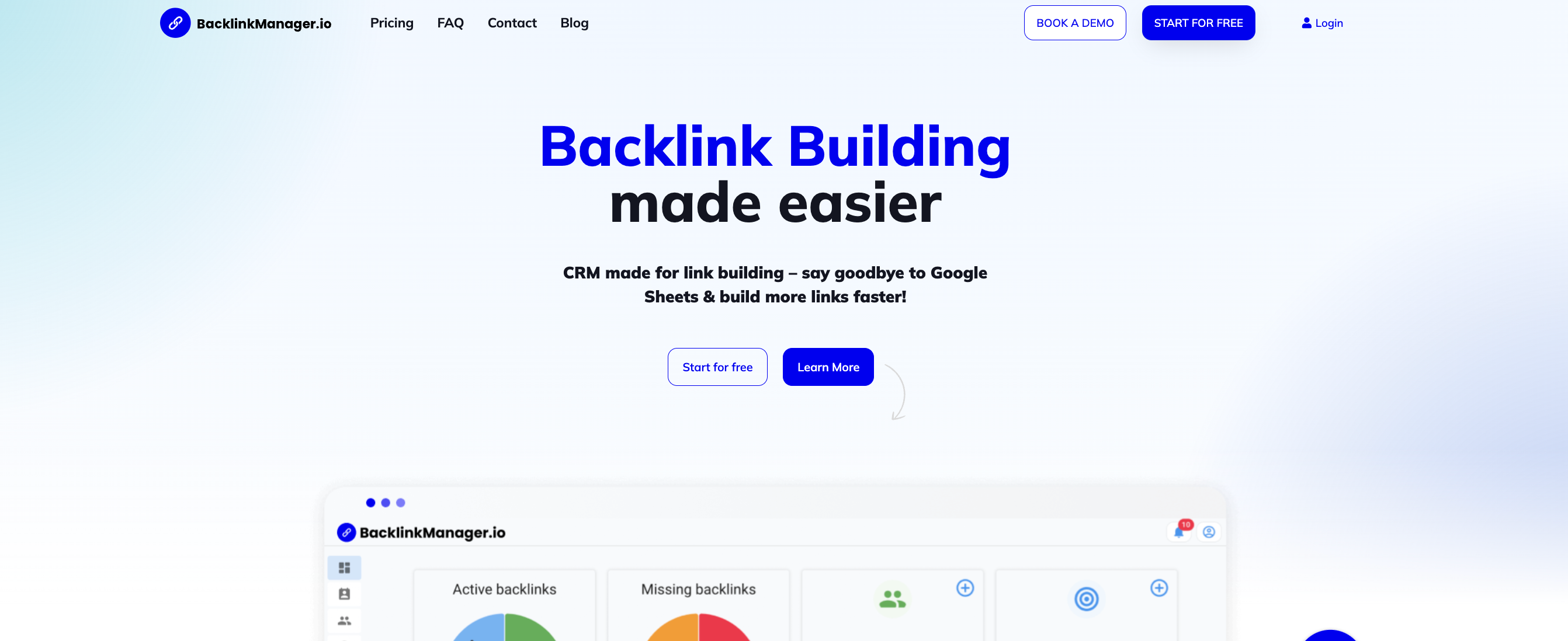 There are relatively few link building tools that are designed to manage and report on your link-building strategy outcomes – but here are a few worth mentioning:
BacklinkManager – the first CRM for managing link-building outreach partnerships, vendors and clients + monitor links and get notifications when one goes 404
Linkody – a crawler allowing to monitor backlinks from your link building efforts
Conclusion
Link building is an essential process for increasing website rankings, improving organic search rankings, and driving more traffic, which requires research and goal-setting in order to create a successful campaign. Quality backlinks are essential, with relevance and anchor text being two crucial aspects that maximize the power of the link. It can be beneficial to leverage marketing masterminds and tools such as Ahrefs, Semrush, and Majestic, in order to supplement efforts, whereas regularly monitoring KPIs, tracking links, and understanding link attributes will ensure progress is tracked accurately.
In 2023, various creative techniques should be explored to capture the attention of new audiences, from guest-posting, unlinked mentions, reverse image search, listicle posts, broken link building and mentorship amongst other strategies. With any activity, the impact of link building should not be underestimated: from elevating credibility, establishing trustworthiness, and increasing visibility and website ranking, it is one of the most reliable ways to expand one's reach and accelerate success.
Frequently Asked Questions
What is a link building campaign in seo?
Link building is an important part of SEO because it involves getting relevant websites and external sources to link back to your website. This helps boost page performance, search engine visibility, and overall site performance.
By creating a comprehensive link-building campaign, you can increase your website's ranking as well as its traffic.
What are link-building strategies?
Link building is a critical component of any successful digital marketing strategy. It involves strategically acquiring and building links from other websites to your own, in order to drive targeted traffic and increase rankings on search engine result pages (SERPs).
Common link building tactics involve content marketing, social media outreach, local link building and more.
Does link building still work?
Yes, link building is still a highly effective way to improve the credibility of your website through search engine rankings. By building strong relationships with other trusted websites and curating quality backlinks, you can make sure your website continually benefits from greater visibility and clicks.