Buying Links for SEO – Should You Do It? The Ultimate Guide
It is not surprising or unexpected that companies and websites buy links to gain advantage in the SERPs, is it?
For the record – buying backlinks is a widely used practice in the world of blogging and websites, which allows you to increase your site's authority in the eyes of Google. As a result, it can affect search engine rankings – but not always positively.
Let's dive into detail on what actually backlink buying means, is buying links good or bad for SEO?
We'll see if you should you buy backlinks, what are related benefits, the threats and risks, and what things we have to care about when considering buying backlinks for your website.
Disclaimer: The author (actually me) in no way promotes, condones, or endorses buying links. This post is for general information purposes only, and if you decide to do so, you do it at your own risk.
So if you are still here, make some of your favourite tea, get comfortable and let me guide you!
TL;DR
There are different types of paid backlinks, including paid guest posts, sponsored posts, paid reviews, private blog networks, paid listings on directory websites, and PR distribution services.
In theory, Google's webmaster guidelines prohibit buying or selling links that pass PageRank.
How search engines treat paid links and the risks involved in buying them: While paid links can increase a site's authority in the eyes of Google, they don't always have a positive effect on search engine rankings, and in fact, can result in penalties if they violate Google's quality guidelines.
To help you understand the risks and benefits of buying links, you should understand the factors to consider before buying links. These include understanding the difference between high-quality and low-quality backlinks, avoiding tactics such as buying links or engaging in link schemes, focusing on obtaining high-quality backlinks, creating high-quality content that others will want to link to, using the Google Disavow Tool to tell Google to ignore low-quality or spammy links, and staying on top of the latest best practices to ensure compliance with Google's guidelines.
Why businesses invest in buying links: link building tactics can demand a huge investment of time, and buying links can save time and reduce the amount of work that link building requires. However, you need to be cautious when buying links, as many paid link-building tactics no longer work today due to changes in Google's algorithm.
To build links safely and effectively, you should build links through outreach rather than buy them: This includes finding broken or dead external links and replacing them with your content, guest posting on trusted and popular platforms, cold blogger outreach, and link exchange.
Link building should be done in a sustainable way with high-quality content and links. Analyze the websites from which they plan to buy links carefully, to look for high-quality content and links that deliver search engine results pages in a sustainable way, and to avoid low-quality, irrelevant links.
Overall, this post provides a comprehensive guide to buying backlinks for SEO purposes and highlights the importance of doing it the right way to avoid penalties and achieve sustainable results.
Instead of buying and selling links here, BacklinkManager allows you to find link-building partners willing to work on A/B/C exchanges and guest posting through a matchmaking service.
You can mine other search engines for users with relevant domains and high DR also you can monitor your links so you're notified when someone removes a link you've built or even paid for – and you can chase them up.
What Are Paid Links?
First of all, you should be properly informed about link building rules. The truth is you can easily end up hurting your online reputation and as a bonus, you can grab a Google penalty, which I highly not recommended.
Paid links are the backlinks that are built in return for monetary benefits in the form of money, goods, and services for the purpose of gaining advantages over SERPs.
Simplified, the more relevant and quality links directing to your site – the higher you can rank in the search results pages.
Here are the types of paid backlinks:
Paid Guest Posts,
Sponsored Posts,
Paid Reviews,
Private Blog Networks (PBNs)
Paid listing on directory websites,
PR distribution services
As the name suggests, paid links are bought for money.
Google's webmaster guidelines warn that buying or selling links that pass PageRank will negatively affect your site's ranking.
It includes "exchanging money for links, or posts that contain links, exchanging goods or services for links, or sending someone a 'free' product in exchange for them writing about it and including a link."
If you want to stick to Google's guidelines completely, you should not buy links.
How do Search Engines Treat Paid Links?
In the SEO industry, most experts will tell you that google is against paid links.
The truth is that Search Engines don't treat paid links positively; in fact, if detected, the website owner gets entitled to be penalized or to say it gently, purchased links have no effect on SERPs and SEO of the website.
What's more, google webmaster guidelines don't sell links, and don't accept fees for indexing sites more frequently for better search rankings. Appearing in google's search results doesn't costs anything.
For violating the search engine's guidelines, google can impose a link penalty on a website. Awareness of link penalties is important because they can dramatically impact visibility and search engine ranking.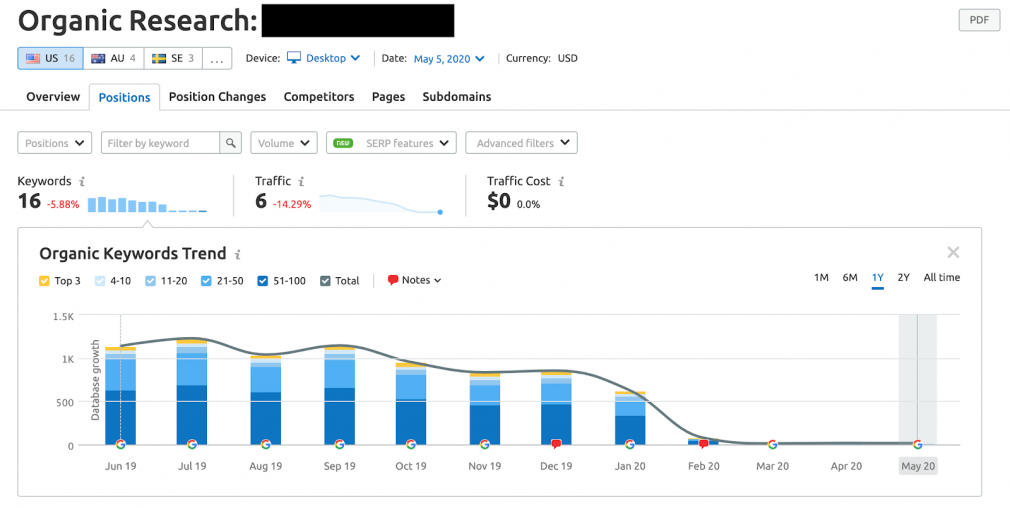 As you can see, the penalty means that google's algorithm will push your site down in the rankings, which will result in a significant drop in visibility and organic traffic – all the things you were trying to compensate with your SEO work.
But! Here's a but.
Google mentions that paid links are "a normal part of the economy of the web for advertising and sponsorship purposes."

So, links bought for advertising purposes are perfectly OK when it comes to Google.
As long as they have "rel=nofollow" or "rel=sponsored" attributes.
What happens if a Paid Link gets identified by a Search Engine?
There are many things you can do to attract negative attention, whether intentionally or unintentionally.
If you are a website owner, you need to be watchful. If a search engine identified you have a paid link, it can be quite difficult to recover your website owners or domain authority, so you need to identify and address the issue as soon as possible.
Link penalties are the effect of spam, low-quality, unnatural, irrelevant or otherwise bad links in your site's link profile. Google finds these types of links to be a violation of its quality guidelines for webmasters and an attempt to manipulate your site's rankings in your favour with artificial link schemes.
Fortunately, there are also things you can do to avoid the penalty.
Look below at some ways to determine if your site has received a link penalty:
Check your site's traffic and ranking – if you've noticed a significant drop in traffic or your site no longer ranks as well as it once did, it's worth checking for link penalties.
Review your Google Search Console – if you have received a link penalty, you may receive a notification in Search Console.
Check your backlink profile – if your site has a great number of low-quality links or spammy backlinks, it may be a sign of a link penalty. You can check your backlink profile with a tool such as AHrefs or Majestic.
Check your manual actions report – if your website has received a manual penalty for low quality links, it will be reflected in the manual actions report in Google Search Console.
Here have some steps you can take to avoid future link penalties:
first of all, you should understand the difference between high quality and low quality backlinks
avoid tactics such as buying links or engaging in link schemes
focus on obtaining high quality backlinks
create high quality content that others will want to link to
use the Google Disavow Tool to tell google to ignore low-quality or spammy links
use the nofollow links properly to avoid any trouble with google
use broken link building to get high quality backlinks from the site's domain rating
stay on top of the latest best practices to make sure your site is compliant with google's guidelines.
Why do Businesses Invest in Buying Links?
Link building tactics demand a huge investment of time. Buying links can really save time. It reduces the amount of work that link building requires, like creating high quality content, finding organic link building opportunities and building relationships, and significantly reduces the time it takes to start seeing results.
Paradoxically, the price of bought links can be cheaper than not buying links. To be effective in getting free link building, you need a lot of resources.
For example, let's assume you are conducting free link building in the form of guest posts. This strategy will require you to create high quality content, and this will require skilled content writers, designers and content experts.
The cost of free link building may be more than paying someone to do it for you.
There is a huge contrast when you pay someone to build links for you and when you participate in a link scheme. If you decide to do the second one, be careful. There are many low-quality link sellers out there. And Google mostly knows about them.
However, there are links that are worth buying. For example, if you want to increase awareness (regardless of your SEO efforts), you should pay for a presence or a guest post on reputable websites with correctly attributed and nofollow links. Having said that, they can be a great addition to your outreach strategy – just don't expect them to help you jump up the search engine rankings. What's more, when you buy high quality backlinks you can avoid penalties, and increases domain authority and conversions from organic traffic to skilled leads.
The Golden Question – Should You Buy Paid Links?
It's important to note that a lot has changed regarding buying backlinks, with the biggest change that google's algorithm is becoming incredibly smart in terms of detecting and buying backlinks that are relevant and irrelevant.
Therefore, as if you intend to buy quality backlinks to increase your website traffic, you should be careful, as you can't buy quality backlinks from just any link and expect success.
If you are not a freshman in SEO, you may remember the Yahoo Directory which was the very first and the most historic website of the earliest examples of the backlink building and buying for SEO.
In the mid-2000s, the paid link industry was at its peak.
Countless paid link-building services appeared to meet the explosive demand for paid link-building.
While web directory sites were often of low quality, at least at the time, tools like these were seriously effective.
During the latter part of the decade, many private blog networks (PBNs) were launched.
These blog networks were created for one purpose and one purpose only – link building, which manipulates the PageRank algorithm.
Then came the great fearless penguin. Google Penguin.
Google Penguin's goal was to break up link schemes and over-use (manipulative) link-building tactics.
Popular PBNs, such as BuildMyRank, have been penalized, and sites using PBN links have fallen from the top of google's search results to the very bottom.
Many of the paid link-building tactics that used to work will no longer work today. You still can find many services that offer a huge black hat link building for a low cost but they are taking a shortcut. Avoid these offers if you wanna buy high-quality backlinks.
Nowadays most common paid links are paid guest posts (also known as "sponsored posts") and link inserts, known as "niche edits."
Businesses still buy links from expert assistance and from agencies working in link building. That means, businesses still work on buying links. The reason is the evolution of both link buying and building along with search engine algorithms. It's best recommended to get your links in a fashion that stays undetected by search engines, specifically Google.
So when you do it properly, buying backlinks can really work and there is no risk of a penalty, cause it is not possible to distinguish what is being paid and what is not.
Let's jump to the below section and see what are things you should know before buying links.
6 Things That You Should Know Before Buying Links
When it comes to buying links for SEO benefits, it is more about doing the right thing, the right way.
There are several backlink builders that you can find in the market.
However, it would be more or less compromising with the quality and getting on the wrong radar of the search engines if not done the right way. Besides, it can be a costly deal, so investing in the right kind of resources is a must to get benefits in the long run.
For sure you should avoid services selling backlinks, it is a quick waste of money.
How Many Backlinks Do I Need?
Before approaching for buying links, it's important to understand how many backlinks your website requires. However, this question has no definite answer as it depends on a number of factors.
Let's spread them out.
Here's a bullet list of factors that can influence the decision-making for the required number of backlinks:
Keyword difficulty or competitiveness – this is usually measured on a scale of 1 to 100 and it simply means the higher the score, the more difficult it is to rank the website for that particular keyword.
Domain Rating and authority – boost your website's visibility and authority by building links. Gaining links from higher authority niche relevant websites benefit more than gaining from low authority websites. So getting 5 to 10 links from high DA and relevant websites is much better than getting 100 links from low DA websites.
Review competitors' backlink profiles – When it comes to competing for better SERP stats, it's best recommended to do your homework and review how your competitors have been performing there. When considering buying links, it's important that you review the backlink profile of your competitors and check which links have been performing for them. This offers plenty of insights into how you can plan up your link-buying process.
There is no definite number to decide how many of links will help you a competitive edge since there are other businesses as well working on the link building, and this figure of all stated is bound to change with time. Link building is a continuous process and it is difficult to quantify the exact amount of links required to be beneficial for your website.
What can be the cost of buying links?
Reflect the fact that webmasters in today's date very well realize how important links can be for their websites and charge quite high for a single link depending on their website stats like incoming traffic, authority score, and their niche. On average, the backlinks cost is around $360 (source https://ahrefs.com/blog/buy-backlinks/).
The low-priced offers that are available on websites like fiverr.com can be deceiving. The so-called "contextual HQ dofollow authority" – (Spammy Linkbuilding services) link-building services offered on such platforms for cheap rates as low as $50 do little to no good in terms of impacting your SEO.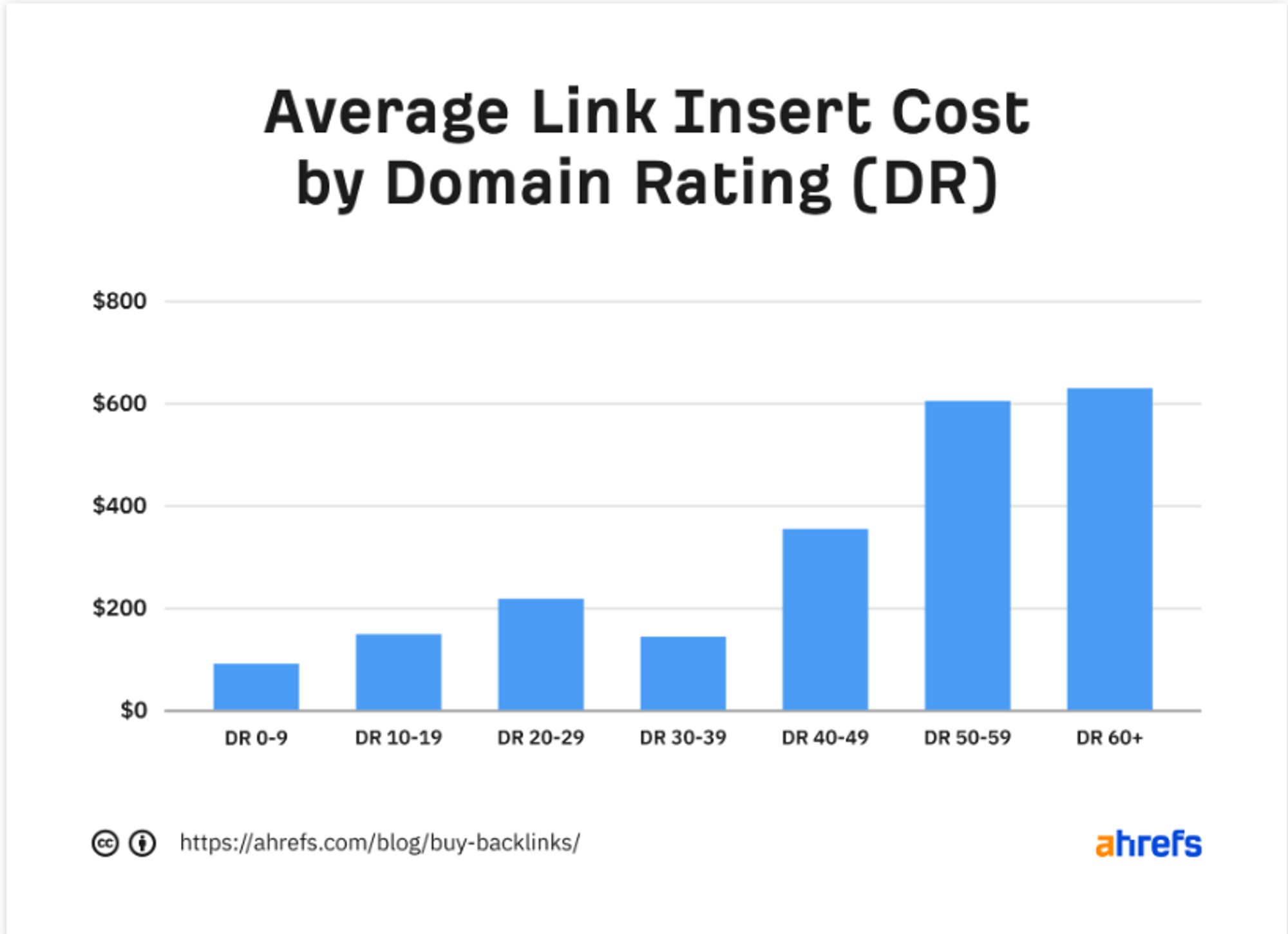 Outreach is one of the most common techniques link builders use for gaining links on other websites with guest posting and niche editing (link insertion) being two of the most common methods. This tactic also comes with a hidden price as the publisher websites often demand money for placing links in the content with the price being directly proportional to the Search and web analytical stats.
On the other hand, white hat link building can be time taking right from analysis to strategizing and executing the whole process – it is all time-consuming and demands a good amount of labour. For this reason, hiring experts, or a link-building service company can be financially stressful.
Good Backlinks vs Bad Backlinks
Let me explain it in a simple way.
Good backlinks are those that do good for a website in terms of SEO and SERP standings;
bad backlinks are those that can harm your website's SEO and impact SERP standings.
A good backlink for sure is an expensive one but also is a relevant outbound link to a trusted site. The more strong backlinks pointing, the more trustworthy your site is gonna be.
Bad links are low-quality links that are viewed by Google's algorithm as unnatural, toxic or spammy. They are usually the product of shady link-building practices designed to quickly manipulate rankings. These are inexpensive because they are easy to get.
Here is a list of types of links that are considered bad:
Links from Private Blog Networks
Excessive links from the same source
Comment Spamming
Links from Low Authority forums and websites
Excessive guest post links from the same sources
Sitewide links and naked URLs.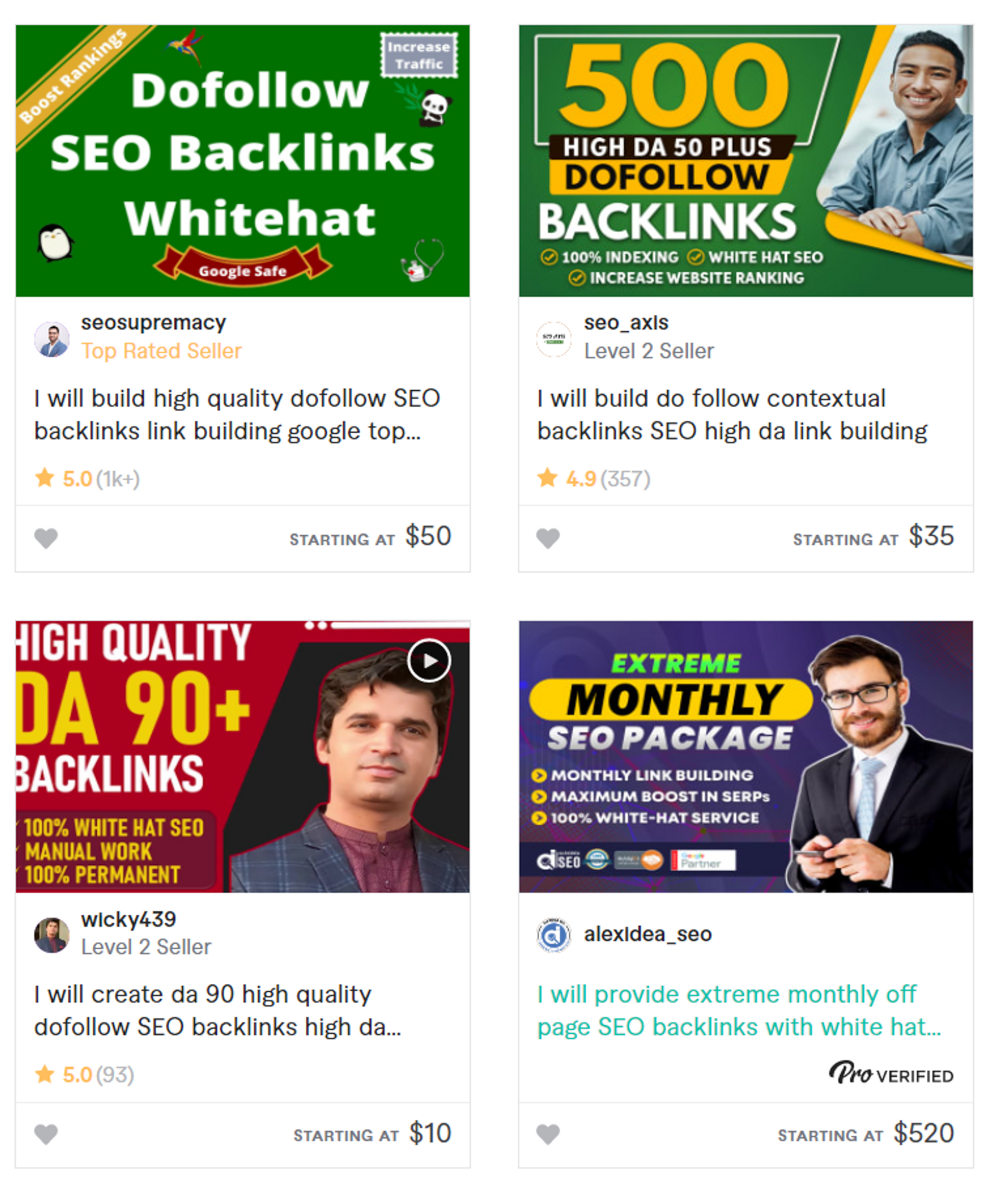 And here we can move smoothly to the below point. Quality over quantity. Always.
Always Put Quality over Quantity
100s of links from low-quality irrelevant websites vs 5 to 10 links from authoritative, niche relevant websites, obviously the latter works much better when it comes to influencing the SERPs and boosting overall SEO stature.
A website getting backlinks from a high authority page and a high authority domain gets a big boost over Search engine result pages.
Authority of a website and webpages are visible on a variety of SEO Tools such as AHREFS, and SEMRush. So it's best to seek out backlinks from websites with good authority scores, then you can be sure that your link is a good one.
Disclose Paid Links – Using Rel Attribute with links
Whenever we go for paid links such as sponsored posts, or niche edits, it's best to mention the same in the source code by adding appropriate attributes to it. While in most of the cases, it's recommended to go for a dofollow link in order for the PageRank to pass authority, however, this is not encouraged when buying links. In this case, it's best recommended to go with 'nofollow' or 'sponsored' attribute value to stay on the safer side – especially if you go for a sponsored post or any other link gained for the purpose of promotion.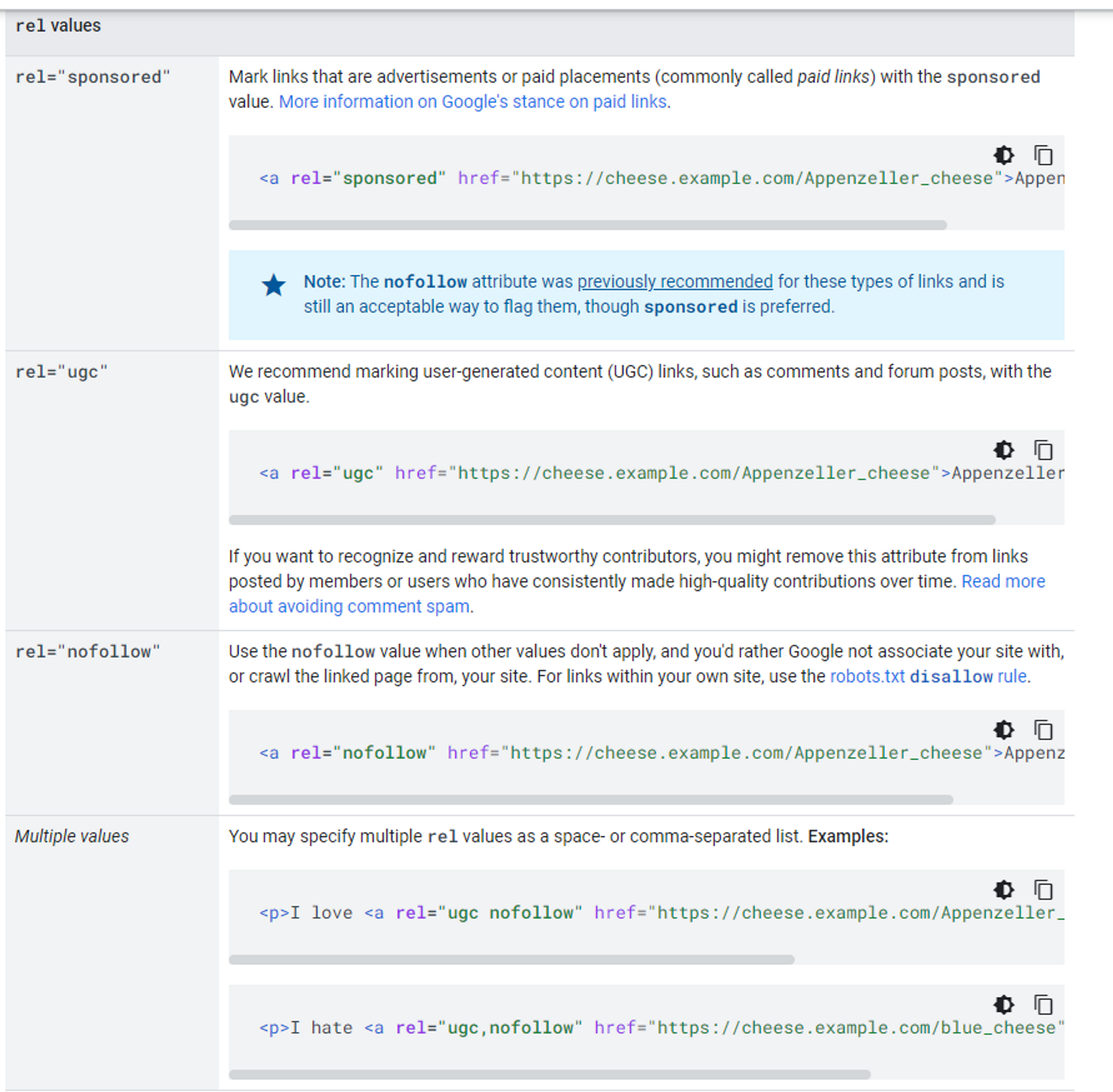 Outreach – The best way to invest in buying links
Link-building outreach in general is finding a person or a company that is willing to link to your content and get the backlinks and traffic from other quality websites, which will give your content better visibility and improve your SEO rankings.
There is plenty of build backlinks strategies which you can use for your outreach campaign. For example:
Broken link building – it's about finding broken or dead external links which don't work any longer and you simply replace them with your content.
Guest posting – the most popular link-building strategy – you just need to find a trusted and popular platform, contact the owner and offer to write them a informative post.
Cold blogger outreach – you simply reach out to people who are writing similar posts and you letting them know about your post.
Link exchange – you are finding an influential company or a person with the suggestion to link to their content, and they will link to yours. But here, you need to be careful, as it may negatively impact the search engine results of your website
These strategies are not free and in almost 70% of scenarios, involve paying the webmaster in exchange for the link, so it's considered a form of buying links, but the safest way without risking the integrity of our SEO stature.
Build Links faster with BacklinkManager
Instead of buying and selling links here, BacklinkManager allows you to find link-building partners willing to work on A/B/C exchanges and guest posting through a matchmaking service.
You can mine other search engines for users with relevant domains and high DR also you can monitor your links so you're notified when someone removes a link you've built or even paid for – and you can chase them up.
Conclusion
If you are planning to build backlinks, it is important that you do it the right way. Before you go buy links, any link you should carefully and precisely analyze the website which is selling links.
Remember to look for high-quality content and links that deliver search engine results pages in a sustainable way.
I hope this post will help you see many different ways to link-building strategies.