How useful are blog comment links for building relationships, driving traffic, and improving website rankings?
That's one of the things we cover in the article. We also look at both practices for building links by commenting on others' content as well as managing comments on your own site, and share tips on how to monitor your links and assess their impact on your SEO performance.
Let's dive in!
TL;DR
Blog comment links are a feature in blog posts allowing readers to include links in their comments.
Posting comments on blogs is a great way to build relationships within the blogging community, showcase expertise, and drive targeted traffic to your own website.
High-quality comments on high DA blog commenting sites can improve your website's ranking, especially with dofollow links.
Dofollow links pass on link juice and boost ranking, while nofollow links, though not directly improving ranking, are still valuable for traffic and brand recognition.
Use search engines and competitor analysis to find high-authority blogs for commenting. Tools like SEMrush or Ahrefs can also help you find a good blog commenting site.
For best results, read the entire post before commenting, provide unique insights, and avoid spammy practices to add value to the discussion.
On your own website, encourage helpful contributions and deal effectively with spam and negative comments to maintain a quality comment section.
Use analytics tools to track the performance of blog comment links and adjust your strategy for optimal results.
BacklinkManageris dedicated link-building solution that enables agencies and marketing teams to monitor the links that they build. If you'd like to see how it can help you stay on top of your links, why not try it for free?
How blog comment links work
Blog comment links are a feature commonly found in blog posts, allowing readers to interact with the content by leaving their comments, questions, or feedback.
Some comment forms allow the commenter to include a link within their comment or in a designated field. This link could lead to the commenter's personal blog, a relevant article, or any other webpage.
Links from comments are typically tagged as "nofollow" by default. This means that search engines like Google do not pass on benefits like PageRank to the linked site. However, some blogs may have "dofollow" links, which can pass on SEO benefits.
The Power of Blog Comment Links
Blog comment links are more than just a way to share your thoughts on someone else's content.
They're also a powerful tool that can help you build relationships, drive targeted traffic to your website, and enhance your website's search engine ranking.
Relationship Building
Blog commenting is a powerful catalyst for building connections with blog readers and fellow bloggers alike.
By posting thoughtful comments on other blogs, you can:
showcase your expertise
open the door to meaningful interactions
build relationships with other bloggers
increase your visibility in the blogging community
potentially collaborate with other bloggers
Using blog commenting effectively can greatly enhance your blogging experience and help you grow your network. By commenting on other blogs and responding to comments on your own, you can establish trust and credibility, paving the way for long-lasting connections.
Driving Traffic
Commenting on respected blogs and engaging with their audience can direct targeted traffic to your website, increasing visibility and potential conversions.
Insightful and value-adding comments on relevant blogs can capture readers' attention, prompting them to explore your website.
Improving Website Ranking
High-quality blog comments can work wonders in improving your website's search engine ranking by providing valuable backlinks. This is particularly the case when commenting on high-DA blogs and websites.
Of course, this works only if they actually allow you to add a link to your site and it's a dofollow one.
Types of Blog Comment Links
Maximizing the impact of blog comment links on your website's SEO requires an understanding of the difference between dofollow and nofollow links.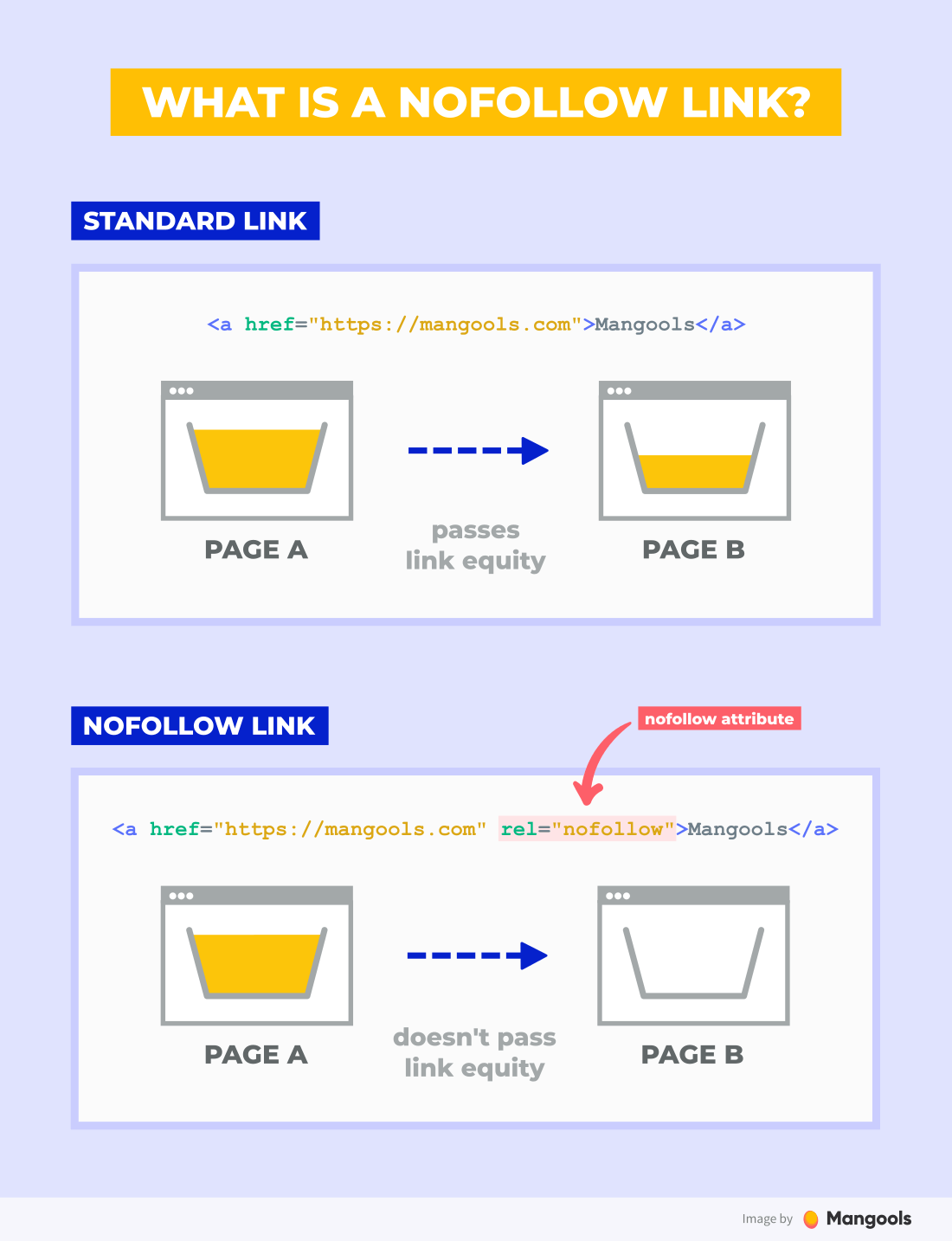 Dofollow Links
Dofollow links are the golden ticket in the SEO world.
These links pass on link juice, by signaling to search engines that the link is approved by the blog owner, thereby positively impacting your website's ranking on dofollow blog commenting sites.
Obtaining dofollow links from high domain authority blog commenting sites can significantly enhance your website's search engine ranking. This, in turn, can drive more targeted traffic to your site and help you establish a strong online presence.
Nofollow Links
While nofollow links may not directly contribute to your website's search engine ranking, they still play a vital role.
Nofollow links can drive targeted traffic to your website, increasing visibility and potential conversions.
Moreover, nofollow links are essential for establishing trust, both with your readers and other bloggers, as they boost brand recognition and reliability.
By incorporating a mix of dofollow and nofollow links in your backlink profile, you'll maintain a natural and balanced approach to your link-building efforts.
Finding High-Quality Blog Commenting Sites
Locating high-quality blog commenting sites may seem like a daunting task, but with the right tools and strategies, you can find blog commenting sites that are the perfect platforms to engage with and boost your online presence.
By focusing on platforms that resonate with your target audience, you'll be able to amplify the impact of your blog commenting efforts and foster meaningful connections within your niche.
Let's look at a few techniques you can use to find high-authority blog commenting websites but also ensure that your efforts are targeted and productive.
Using Search Engines
Search engines, such as Google, can be a treasure trove of high-authority blog commenting sites.
By searching for niche-related keywords combined with phrases like "add your comment" or "submit comment" you can quickly discover blogs that accept comments and are relevant to your target audience.
Additionally, you can use search engine operators, like "travel blog commenting sites" or "high DA blog commenting sites list" to locate high domain authority and page authority sites.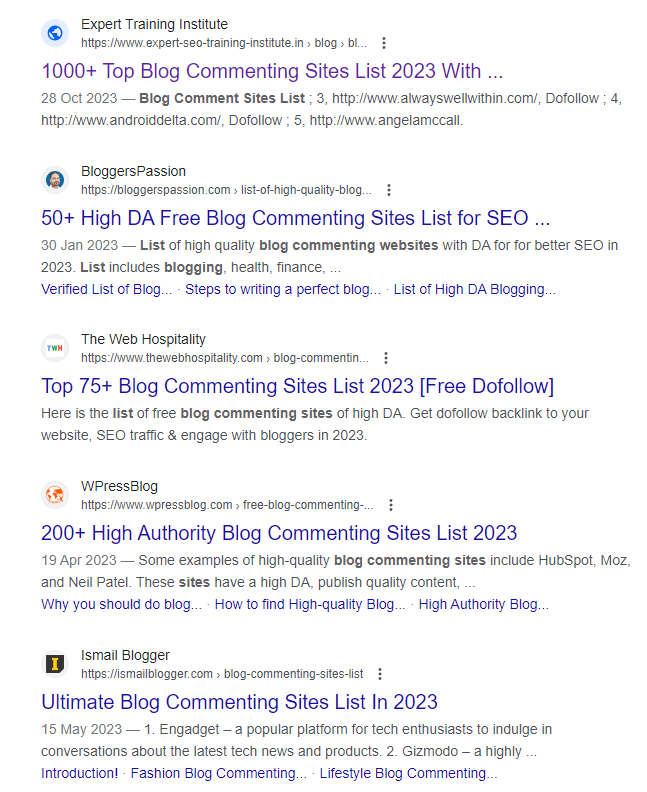 Analyzing Competitors
Analyzing your competitors' backlink profiles can reveal a goldmine of blog commenting opportunities. Tools like SEMrush or Ahrefs provide insights into the backlink sources your competitors leverage to improve their search engine rankings.
To find them, all you have to do is analyze their backlink profiles and apply the right filters.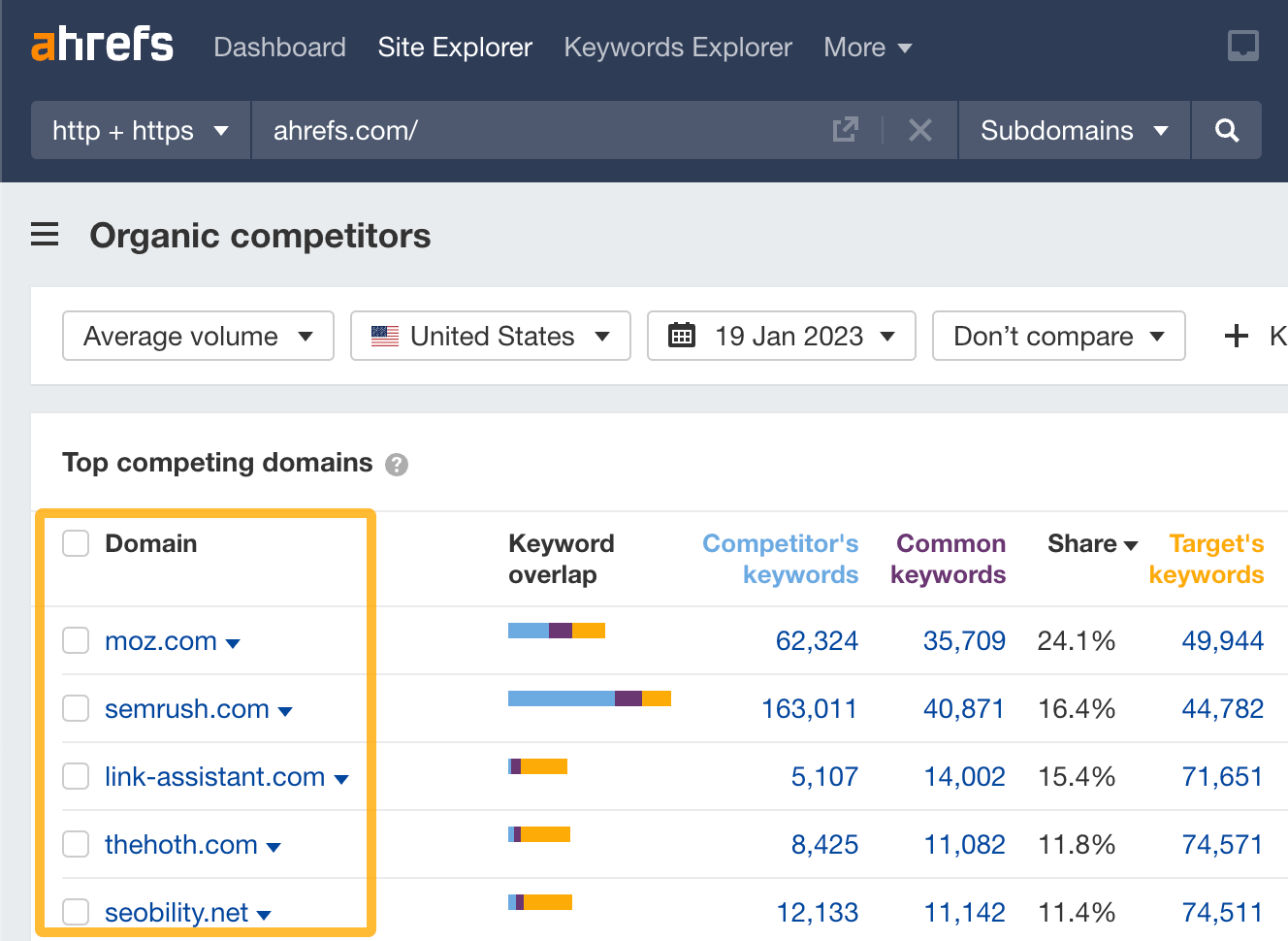 Tracking and organizing target blogs
Tracking and organizing your target blogs for commenting is an essential part of a strategic blog commenting plan. This approach helps in maintaining an efficient workflow and ensures that your efforts are targeted and productive.
Here's a step-by-step guide on how to do this effectively:
Create a database – use Excel or Google Sheets to track blog details like URL, niche, contact info, and posting frequency.
Regularly update your list – continuously add new blogs and remove inactive ones; update changes in blog details.
Schedule your commenting – set specific times for commenting; prioritize high-authority blogs and use calendar tools for reminders.
Monitor your activity – keep records of your comments and follow-ups; note significant outcomes like traffic or networking.
Use tools for efficiency – employ RSS feeds for updates, bookmarking tools for organization, and CRM for advanced tracking.
Crafting Valuable Blog Comments
Maximizing blog commenting efforts requires crafting valuable comments that contribute to the conversation while avoiding spammy practices.
Reading the Blog Post
Taking the time to read the entire blog post before commenting is essential for ensuring your comments are relevant, insightful, and add value to the discussion.
By comprehending the content and context of the post, you can contribute meaningfully to the conversation and avoid making redundant or irrelevant comments that could potentially detract from the overall discussion.
Moreover, reading the entire blog post can help you gain a deeper understanding of the topic, engage with other readers more effectively, and offer valuable feedback to the author.
Providing Unique Insights
Providing unique insights and perspectives in your comments can set you apart from the crowd and add value to the discussion.
By sharing your own experiences, knowledge, and viewpoints, you can contribute original content that enriches the conversation and demonstrates your expertise, like in this example:
"Great post on sustainable gardening! I've found that companion planting can also be a great way to naturally repel pests. For instance, planting marigolds near tomatoes can help keep harmful insects away."
Don't be afraid to challenge conventional wisdom or offer alternative solutions, as this can spark meaningful discussions and encourage further exploration of the topic.
Not sure how to do it? Here's an example:
"I enjoyed your article on homemade pasta. I noticed you didn't mention the type of flour used. In my experience, using '00' flour can make the dough more manageable for beginners. Just a thought!"
By doing so, you'll establish yourself as a thought leader in your niche and foster lasting connections with your target audience.
What sort of comments should you avoid?
Generic comments like '"Nice post! Thanks for sharing." or "I agree" don't add any value, so don't bother. Avoid irrelevant comments.
Avoiding Spammy Practices
Spammy practices, such as excessive self-promotion or posting irrelevant links, can damage your reputation and deter other readers from engaging with your comments.
Here's an example: "Great blog! Visit my website for amazing deals on shoes [link]."
To avoid spammy practices, it's crucial to focus on providing valuable input that contributes to the discussion and demonstrates respect for the author's work.
Managing Blog Comments on Your Own Site
Effective management of blog comments on your own blog fosters community and maintains a clean, valuable comment section.
As a blog owner, striking a balance between promoting open discussion and maintaining quality in the comment section is necessary.
Encouraging Helpful Contributions
To encourage readers to leave helpful, insightful comments on your blog, consider asking questions or providing open-ended prompts that invite their input. This can stimulate engaging discussions and motivate readers to share their unique perspectives, experiences, and knowledge.
Additionally, responding to comments and engaging with your readers can create a sense of community and demonstrate your commitment to fostering meaningful interactions.
By actively participating in the conversation and valuing your readers' contributions, you'll cultivate a vibrant, supportive community that enriches your blog's environment and enhances its value.
Dealing with Spam and Negative Comments
Effectively handling spam and negative comments on your blog is essential for maintaining a clean, valuable comment section.
Most blog platforms have built-in spam filters that can help minimize spam comments, but you can also implement moderation policies to ensure that comments are approved before being published.
When it comes to negative comments, it's important to strike a balance between allowing constructive criticism and protecting your blog's atmosphere from negativity or hostility.
By establishing clear moderation guidelines and taking action when necessary, you can create a welcoming and productive space for your readers to engage with your content and each other.
Useful WordPress plugins
Moderating blog comments can feel pretty overwhelming if you're doing it manually. However, the right plugins can make it way more manageable
Here are a few good ones:
Akismet – one of the most popular WordPress plugins for filtering spam comments. It checks comments against its global database of spam to prevent your site from publishing malicious content.

Disqus – a plugin used instead of the WordPress comment system, offers a more interactive and social experience, with features like threaded comments and replies, social media integration, and improved moderation tools.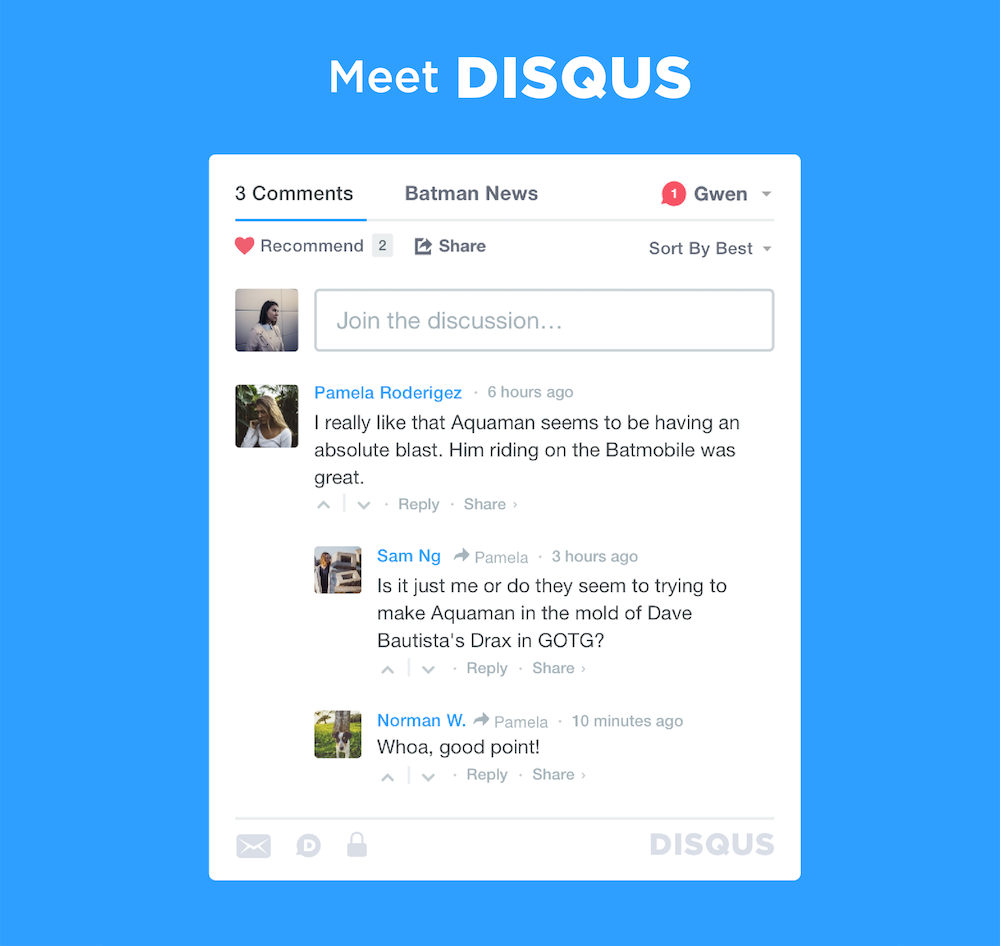 Antispam Bee – a free alternative to Akismet, blocks spam comments without requiring user registration, keeping your comment section clean.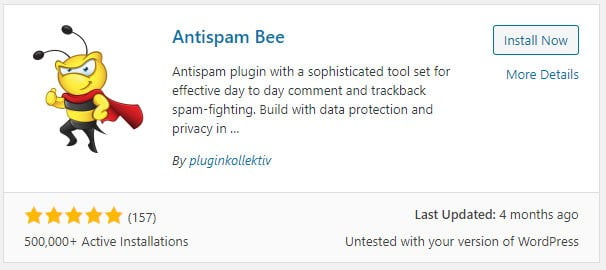 Monitoring and Tracking Blog Comment Links
Regular monitoring and tracking of blog comment links' performance is key to optimizing your strategy and maximizing their benefits.
By keeping a close eye on the traffic and engagement generated by your blog comment links, you can identify opportunities for improvement and make data-driven decisions that propel your blog to new heights.
Using Analytics Tools
Reporting tools, such as Google Analytics or SEMrush can provide valuable insights into the performance of your blog comment links.
Start by checking if there's an increase in referral traffic from the blogs where you've commented. This data helps you understand whether your comments are driving traffic to your website.
If you've included a link to your website in your blog comments, use a link monitoring tool to track these backlinks. Check if the blogs where you commented are listed as referring domains. This helps you understand which blogs are actually linking back to your site.
Tools like BacklinkManager allow you to keep track of all the links pointing back to your site. In this way, you can easily see when these links disappear or change status to/from nofollow.
Monitor your website's rankings for targeted keywords. If your blog commenting strategy is effective, you might see an improvement in keyword rankings, possibly due to the increased visibility and traffic from your comments.
You can also look at engagement metrics like social shares or comments on the blog posts where you've commented. This qualitative analysis can give you an idea of how engaging your comments are.
Finally, regularly audit your backlink profile. This helps ensure that the links you gain from blog comments are of good quality and are not negatively impacting your site's search engine optimization.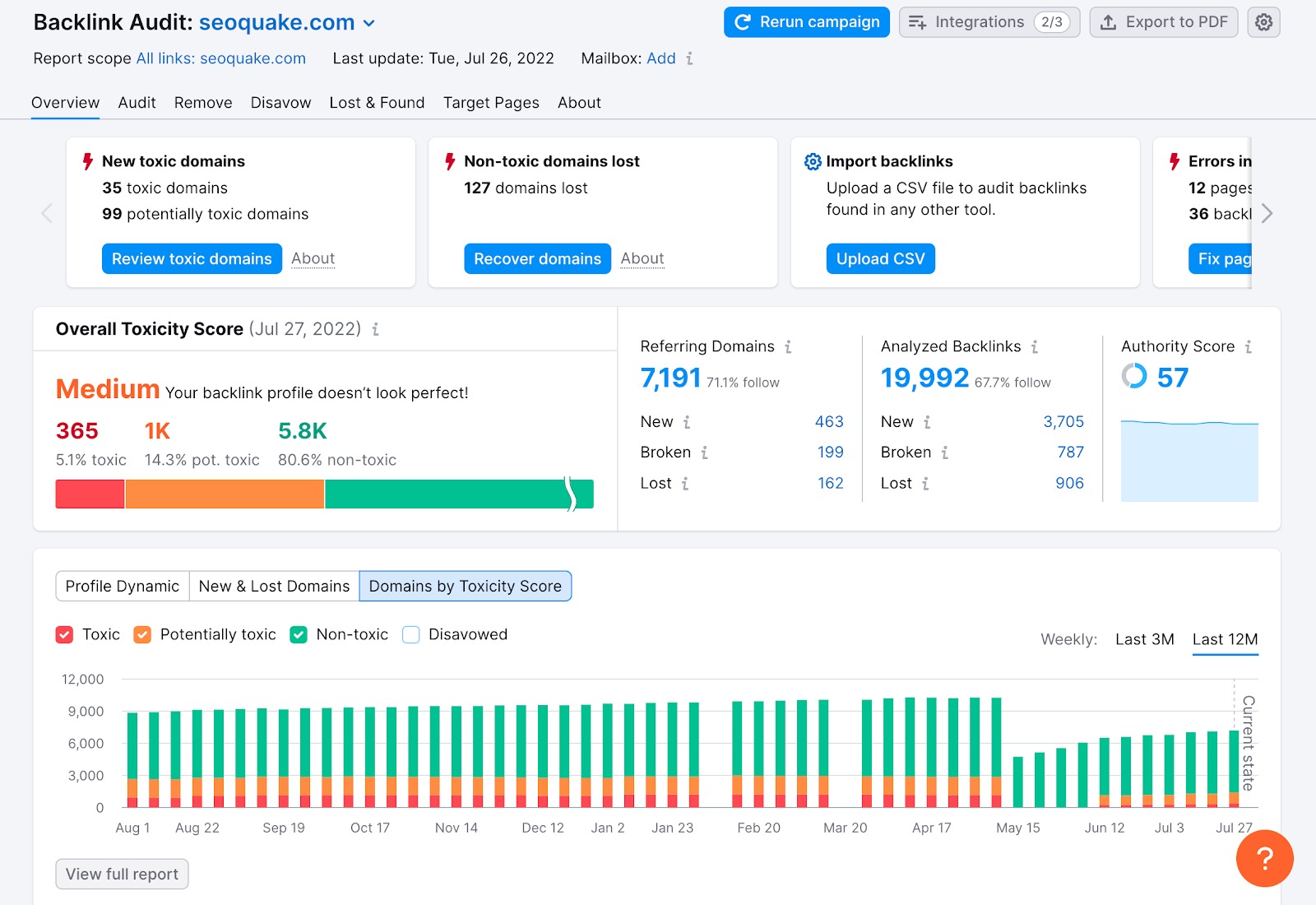 Adjusting Your Strategy
Regular reviews and adjustments to your blog commenting strategy are necessary to ensure it continues to deliver the desired results.
By monitoring the performance of your blog comment links and making data-driven adjustments, you can optimize your efforts and maximize the benefits of blog commenting.
Conclusion
Blog comment links hold immense potential for building relationships, driving targeted traffic, and improving website rankings.
By understanding the different types of blog comment links, finding high-quality blog commenting sites, crafting valuable comments, managing your blog's comment section, and regularly monitoring and adjusting your strategy, you can harness the power of blog commenting to elevate your online presence and achieve your digital marketing goals.
If you want to see how BacklinkManager can help you monitor your links, book the demo!
Frequently Asked Questions
How do you add a link to a blog comment?
Simply type your comment in the comment box, and paste your link wherever you want to add it. The website will automatically convert the link to a clickable location after you post the comment.
How do I find blog commenting sites?
To find blog commenting sites, use one of the following phrases in a search engine: "post a comment" + keyword, "post a comment" + comment enabled, "add comment" + keyword, "post comment" + keyword, or "write comment" + keyword.
Do blog comment links help SEO?
Blog comment links can help with SEO, by expanding content with relevant keywords and creating crawlable content for search engines. This may boost SEO and encourage user engagement, so it's definitely worth considering.
What is a blog commenting backlink?
Blog commenting backlink is a way of creating a backlink for yourself to gain traffic, by commenting on someone else's blog.
What is the main purpose of blog commenting?
Blog commenting is an effective way to build relationships, drive traffic, and improve SEO through backlinks.